Alberta's carbon tax reached $30/tonne in 2019. But now that the tax is being repealed, what does the future look like?
We heard from many of you that the carbon tax was a big hit to business but of little benefit to the environment. Thanks to your input on our surveys, it is clear that small business owners in Alberta oppose the provincial carbon tax. This is why we have continued to ask the province to repeal the carbon tax.
Repeal the province's carbon tax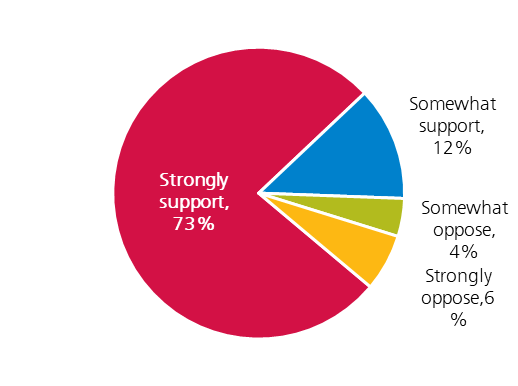 And now, we are finally starting to see action. The new Alberta government has tabled Bill 1: The Carbon Tax Repeal Act, which will do exactly what it says it will - eliminate Alberta's carbon tax. The province has committed to end the tax by end of May, 2019.
What's next?
Of course, the question remains: what about the federal carbon tax? The federal government is forcing a carbon tax onto provinces and territories without their own carbon pricing plan. But will that apply to Alberta? And if so, when can we expect it to be implemented?
Our analysis shows the federal carbon tax is deeply flawed, as it puts a large cost burden onto local businesses in provinces where the tax applies. For example, small business will pay roughly 50% of the carbon tax costs, but only see 7% of the money back in the form of a rebate. On contrary, some households will get more money back as a rebate than they ever paid for the carbon tax! To learn more about the federal carbon tax plan, click here.
It is unclear how the federal carbon tax would apply to Alberta. At this time, the federal government has made no clear statement on if, and when, they would plan to introduce the tax in Alberta. We will be sending you updates on any movement on this file, and what it means for your business – so keep your eyes peeled! In the meantime, to help reinforce the message that Alberta should remain carbon tax free, you can sign our action alert by clicking here.