On April 1, 2018, among Hyrdo rate increases and increasing transit taxes, British Columbia's carbon tax rate also increased to $35/tonne. The province continues to lead Canada with the highest carbon tax currently in place.
This is just the start of a long term plan to reach $50 per tonne by 2021. Last year, we asked you and other members if they supported the provincial government's plan to increase the carbon tax by $5 per tonne annually to reach the 2021 target. The results show that 75% oppose the policy, 29% support it, and 6% do not know.
 
The BC government is considering increasing the carbon tax every year by an additional $10 per tonne of emissions starting July 2018. To what extent do you support or oppose this increase?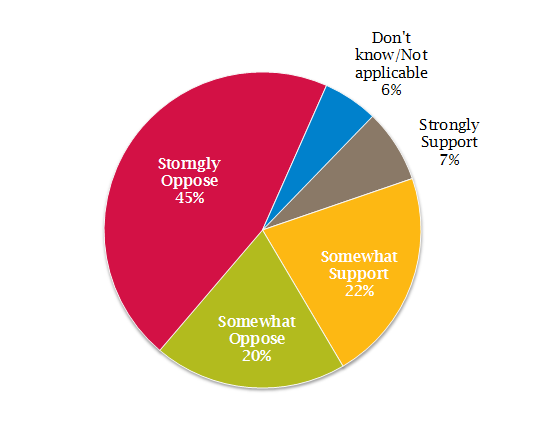 While B.C. is known as an environmental leader, it is important that it is done so in a way that does not lay cost burdens on you and your small business! So far, we have made the following recommendations to the provincial government:
Restore revenue neutrality to the carbon tax;
Before increasing the carbon tax, wait for other provinces to catch up;
Provide retrofit funds for businesses to become more energy efficient;
Unfortunately, the province has chosen not put these recommendations into effect. This April was a reminder to us all that further carbon tax increases loom ahead. Our lobbying team will continue to enforce our messaging, and promote the importance of protecting small businesses from unnecessary increases – especially while other provinces lag behind B.C.'s leadership!