The government of Quebec has tabled its budget for 2018-2019. You will be relieved to know that it includes a lot of good news for you! Your tax burden will be reduced; support to address labour shortages will be available to you; and several new measures will help you compensate (at least partially) for the additional costs associated with enhanced labour standards, QPIP and minimum wage increases.
In short, this is all good news that will allow you to maintain your competitive edge vis-à-vis businesses in neighbouring provinces! Your estimated savings are approximately $600 million!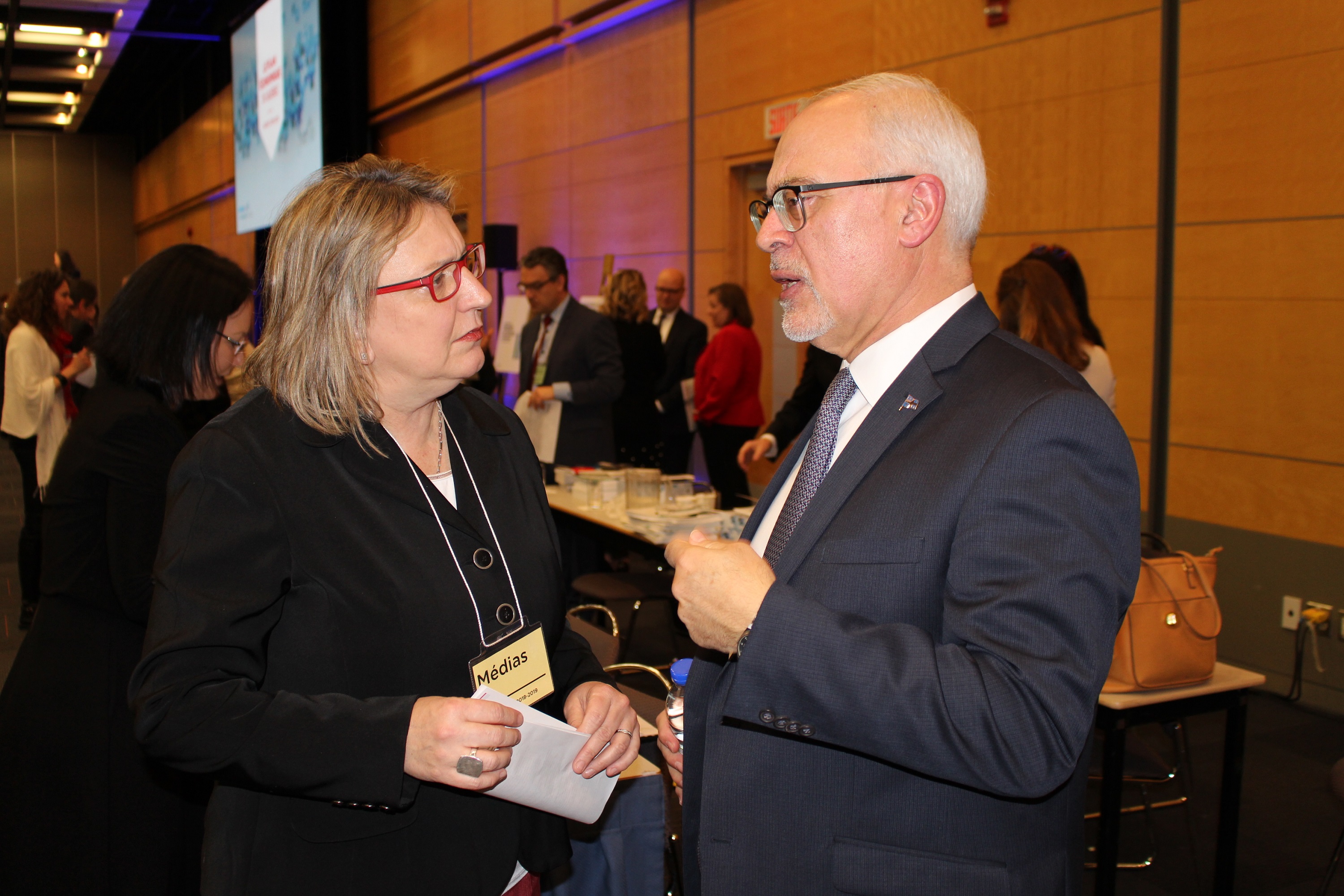 At long last, some significant tax relief!
The budget provides a significantly lower tax rate in the service and building industries. This means that businesses in these industries (hospitality, etc.) will see their rates drop to 4% by 2021, from 8%, bringing them much closer to the average tax rate in the rest of Canada, i.e., 2.5%. The estimated savings are approximately $275 million per year for SMEs in these industries.
Your HSF contributions continue to decrease
The budget also provides for significant decreases in your contributions to the Health Services Fund by 2022 (HSF); these decreases are in addition to reductions announced in previous budgets. When the new reductions ($340 million/year) are combined with the tax relief mentioned above and other reductions already announced before 2018-2019 budget, the estimated savings will come to $906 million per year for SMEs in Quebec.
Labour shortages: The government has listened
Quebec also announced additional investments of $800 million to enable you to fulfil your labour requirements. The government is drawing directly on the recommendations we submitted on your behalf, showing that it has heard your urgent need. Some of the government's intentions are:
Introduce a new tax credit for training of SME workers ($75 million over time).
Improve the tax credit for on-the-job training ($37 million over time).
Make investments to accelerate development of technical/occupational training.
Improve the tax credit for experienced workers and lower the eligibility age from 62 to 61.
Encourage participation of immigrants in the labour market.
Take steps to encourage prospecting/recruiting of foreign workers.
Process immigration applications more quickly.
Some other measures that will help businesses like yours
You could also take advantage of a number of these new measures:
An additional deduction for amortization of leading-edge technologies.
An increase in financial assistance and relaxed regulations for Quebec cider producers and distillers.
A dark cloud looms in the blue sky
Quebec intends to follow the example of the federal government and limit income sprinkling with family members (however, there's no mention about passive income). This announcement clouds the whole issue – and we will not stand idly by! You can rest assured that CFIB will continue to oppose this measure so that you can easily acknowledge the participation of your family members in your business.
Many more details will be available in the coming weeks. In the meantime, don't hesitate to contact your CFIB Busin
New articles that might be of interest:
How we worked for these budget wins
Since each year's provincial budget contains measures that directly impact your business, we make sure that the government takes your situation into account. Over the past few months, we have met with Finance Minister Carlos Leitão and a number of MNAs from the various parties to present your views.
Improving your competitiveness
We have asked the government to take advantage of the strong economy in order to lighten your tax burden, which is by far the heaviest in Canada. In particular, we are calling for lowering the tax rate on profits to 4% for all industry sectors. We are also asking the government to reduce Health Services Fund contributions as a way of compensating for increased QPP contributions.
The news is encouraging. Since the beginning of the year, Premier Philippe Couillard has hinted several times  that the budget would include lower taxes for SMEs.
Dealing with the labour shortage
Labour shortages have become a significant challenge for a number of you. Since most small businesses have fewer than 10 employees, the contribution of each and every worker is vital in ensuring the company's growth and success. With this in mind, we have come up with several proposals for government to help you deal with this growing problem.
Some of our other recommendations
Allow restaurant owners to request a security deposit on reservations in order to deter no-shows.
Abolish the payroll tax that results from the Collective Agreement Decrees Act.
Maintain the overall share of private day care in Quebec's child care supply network.
Lift the ceiling on the price of driving lessons—a price that has been frozen for the past eight years.
Continue revamping the law to give alcohol producers, including distillers, more venues for the sale of their products.
Take a look at the summary of our demands (in French). Still have questions? Interested in being part of the discussion? Your CFIB Business Counsellor is waiting to hear from you.
 
Post Date: March 14, 2018