Dan Kelly, CFIB's President & CEO
Diets are no fun. I know this from first-hand experience. I've been on a strict one for the past two months and am pleased to report that there is now 10 per cent less of me (I'm sure many politicians would be very pleased to have 10 per cent less of me). This uber-low carb diet does not reconcile well with my Irish/Ukrainian ancestry (farewell to my beloved potato), but it has reminded me of some important lessons. I realize now how skilled I've become at rationalizing all my bad food choices: Going on a long flight means I must eat at the airport, a tough meeting means I deserve a chocolate bar, dinner alone at the hotel means I need a dessert too, racing my son to his soccer game requires a drive-through order.
In that moment, the justification seems entirely reasonable. Sometimes bad choices seem almost impossible to avoid. But they always catch up with you.
This lesson is just as applicable to budget-making. What starts out as a commitment to three deficits no greater than $10 billion can quickly become $18 billion. A few months from now, the $18 billion can easily become $25 billion to $30 billion. A commitment to ending deficits by 2019 or staying under a certain debt-to-GDP ratio can also be tossed aside.
Deficits are a lot like potato chips. It's hard to stop once you get going, and it's a lot more fun consuming them than it is working them off. But Canada's small business owners know that today's deficits are tomorrow's taxes. And while there may be no shortage of worthwhile causes deserving public support, saying 'yes' to too many priorities can force a fiscal diet in a few years that is very tough.
With my new diet regime on my mind, here are some budget recommendations from small business owners to help the economy get back into shape.
First, the government can inject some lean protein into its economic diet. I was pleased to see during last fall's federal election that all parties support lowering the Small Business Tax Rate (SBTR) to nine per cent from 11. We are very pleased that our new government has already dropped the rate to 10.5 per cent. This lower rate helps small firms offset the disproportionate impact of regulatory and compliance costs they face. In a difficult economy, government could help stimulate growth and risk-taking in the small business sector by implementing the reduction at a faster pace, accelerating the two per cent cut over two years, rather than the planned four.
Mental health is just as important as physical, and federal and provincial governments could also go a long way towards reducing the stress on small businesses by backing away from any increase to the Canada Pension Plan/Quebec Pension Plan (CPP/QPP) or the even more destructive Ontario Retirement Pension Plan (ORPP). Given the current state of the economy, now is not the time to saddle the country's biggest job creators with a payroll tax hike that will force two-thirds of them to freeze or cut salaries and more than one-third to cut staff, to say nothing of the one-third of working Canadians who say they will have to reduce spending on essentials like rent and food.
There are plenty of opportunities for the government to be active and some blood flowing throughout the economy. Employment Insurance (EI) is an area of concern. I was pleased to hear the government will make it easier for businesses to tap into the next generation of employees by allowing an EI holiday for employers hiring young workers. While EI rates for big businesses and employees are still expected to fall by a more modest amount in 2017, most small firms will effectively see their EI premiums rise next year when the Small Business Job Credit (SBJC) expires. We suggest the government maintain the SBJC beyond 2016, or alternatively, implement a permanent lower EI rate for small businesses that will help them retain and train their employees and grow their business.
The federal government can also find pounds to shed among the reams of red tape and regulation that burden business owners. We'd like to see the government set a 20 per cent red-tape reduction target from its baseline count in the next three years, in addition to ensuring that the Small Business Consultation forum with the Canadian Revenue Agency moves forward.
Ultimately, like with any diet, it comes down to restraint. At some point we just need to get down to it and trim the fat. Federal public sector wages, benefits and pensions remain dramatically more generous than similar occupations in the private sector. A federal employee makes 33.2 per cent more in salaries and benefits (13 per cent in salaries alone) than someone doing the same job in the private sector. As an example, it may surprise you to know that most civil servants retiring before 65 are immune from the reduction in CPP benefits that hits us ordinary joes. It is time to end this $8,000 a year advantage.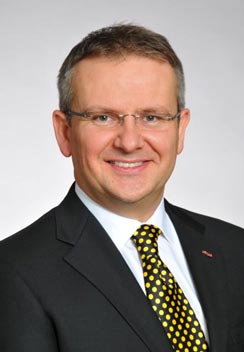 With the right combination of an early spending diet and some exercise to get our economic engines revving, our country can avoid becoming badly out of shape. Hoping the budget on March 22nd gets this balance right.
Original version first published in the Financial Post on March 7, 2016.
Dan Kelly is President of the Canadian Federation of Independent Business (CFIB). Follow Dan on Twitter @CFIB and learn more about CFIB at www.cfib.ca.
Established in 1971, CFIB is Canada's largest association of small- and medium-sized businesses. CFIB takes direction from more than 109,000 members (including 7,200 agri-business owners) in every sector nationwide, giving independent business a strong and influential voice at all levels of government and helping to grow the economy.
Post Date: March 7, 2016