The best defence against fraud can be a good offence. In this case, going on the offensive means developing a deeper understanding of what sophisticated scams look like.
In other words, the best defence is knowledge.
For fraud prevention, knowledge really is power: the power to stop a scammer in his tracks the minute you put the pieces together. Once you've seen how some of these scams operate, you'll feel your defences kick into high alert at the first sign of trouble.
The latest installment in My StartUp's series of blogs for Fraud Prevention Month is a shocker of a tale involving falsified cheques and a secret shopper scam.
Businesses are often the target of scammers, who use both sophisticated and unsophisticated scams.
Sophisticated scams can come from organized crime groups, legitimate companies, or simply experienced scammers.
In August 2015, I received a call from a CFIB member who wanted to share what he had experienced. One of his company cheques destined for his supplier had been falsified. In less than a week, his business account was drained of over $700,000. The member immediately called the bank to put a stop to these transactions. After an investigation from the financial institution and the RCMP, it was determined that the company cheque was stolen from a post office distribution center, cloned, and used in a mystery shopper scam.
Here's how the mystery shopper scam works. The selected victims receive a falsified monetary gift voucher. In order to use the vouchers, participants are asked to provide a security deposit, which is a portion of its value. Most of the time, the value of the voucher is 10 times or more the value of the security deposits (this is a tactic used by the scammers to attract their victims).
In our member's case, his company cheque was cloned to perfection and the only elements that were modified were the Amount and the Payee. Participants are then told to use these bogus monetary gift vouchers in selected establishments to conduct mystery shopper tasks.
During their investigation, the RCMP and the member's bank determined that his cloned cheque was used by 4,000 mystery shoppers all over the country. Financial forensics also determined that the bank account used for the presumed security deposits by the participants was traced to a Southeast Asian country. Fortunately, our member was insured beyond the Canada Deposit Insurance Corporation, which guarantees the first $100,000 deposit. In addition, the member notified his bank of the unusual activity in a timely manner. Hence, the bank was able to repay him a large portion of the stolen amount. Scammers are getting more sophisticated than ever. In order to protect your business from this type of scam, please see the following tips, which I've learned from speaking to multiple business owners:
If possible, pay your suppliers through online banking or credit card payments, which are generally more secure than cheques.
If you have to send a cheque through Canada Post, make sure to not use a window envelope. Additionally, fold the cheque into a piece of paper and make sure that it is properly hidden in the envelope.
Depending on where you do your banking, you can set up your bank account with different alerts that notify you when there are unusual transactions or even transactions over a certain limit.
As a participant, if you are asked to pay to be a secret shopper you are most likely being scammed. Legitimate secret shoppers are either paid for their service or are offered free monetary vouchers. Mystery shopping companies don't send money in advance and don't ask you to send your money anywhere.
Business owners should conduct their own research to be aware of the latest scams. CFIB members can contact a Business Counsellor.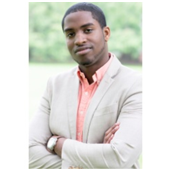 Jean Marc Usher has been a bilingual Business Counsellor with the Canadian Federation of Independent Business for the last two years. Jean Marc enjoys reading a variety of material on business, economics and new technology. Jean Marc is passionate about business and entrepreneurs.
Post Date: March 2, 2016