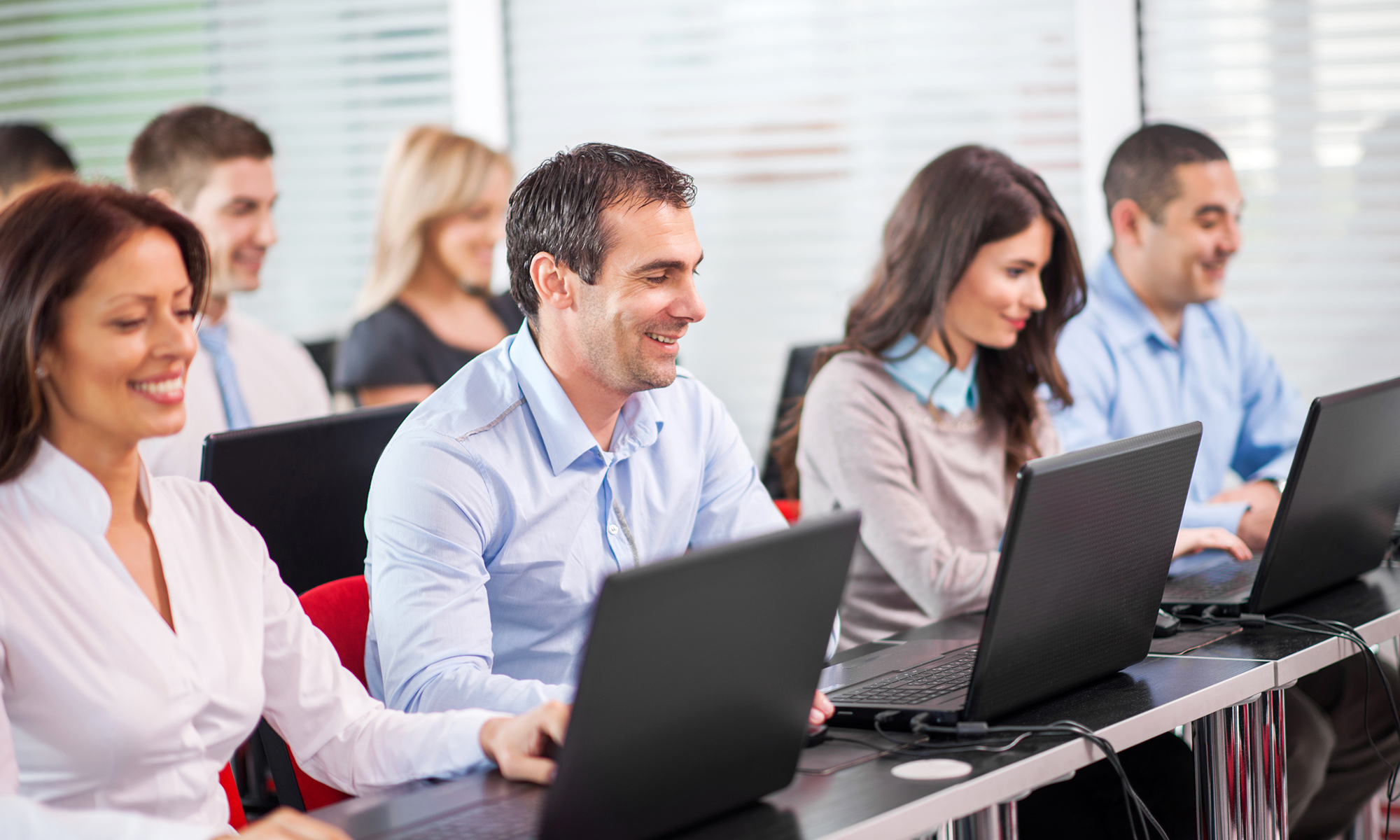 The Canada-Manitoba Job Grant is an employer-driven approach to help develop the skills of new or existing employees to help them meet the requirements of their present job, or to move into a better job. Companies of all sizes can apply for up to $10,000 per employee. When the employer's one-third contribution is added, there will be a maximum of $15,000 per employee available to help Manitobans enhance their job expertise.
What is the deadline to apply?
Applications are not currently being accepted. Bookmark this web page and plan to visit again in the spring of 2020 as the province will have new program information available at that time.
What is required of the employer?
Participating employers must:
Have a job available for the trained employee
Contribute at least one-third of the eligible training costs (For companies with 50 employees or less, up to one-half of the employer's contribution can be 'in kind' through wages the employer pays to the employee while they are being trained.)
Agree to provide follow-up reports to the government about training costs and results
Employers will be able to:
Determine what training is needed
Select who will receive training
Decide which third-party trainer will deliver the training
Who can be trained?
Training participants must be Canadian citizens or permanent residents. Temporary foreign workers are not eligible. Candidates include individuals who are:
Unemployed
Employed but seeking a better job
Employed but want to enhance skills for an existing job
How is the training done? What are the eligible training costs?
Approved third-party trainers include:
Post-secondary institutions
Private vocational institutions
Sector councils or industry associations
Union halls
The program may approve other organizations to deliver training. These may be equipment manufacturers, software developers or private trainers.
Training can take place in any setting, including at the workplace, in a classroom or training facility, or online.
Eligible training costs include:
Tuition
Training provider fees
Student fees
Textbooks, software and other training materials
Examination fees

travel costs for individuals residing in northern and remote communities to attend training events in Manitoba delivered outside their communities or unavailable online
Where can I learn more? How do I apply?
You can read the Canada-Manitoba Job Grant - Employer Fact Sheet , or contact Manitoba Jobs and Skills Development Centre's Workforce Development at 1-866-332-5077 or [email protected].
Still have questions?
CFIB Business Counsellors are available to answer CFIB members' questions. Contact us at [email protected] or 1-888-234-2232.
Post Date: June 4, 2019