Business counsellors get such interesting questions about dress codes in the workplace.  I have been asked:
Can I ban flip flops?
Is it ok to insist men are clean shaven?
Can I make my employee cover his flaming skull tattoo?
Is there a guideline on how high a woman's heel should be?
…and so many more.
These questions are interesting because the answer is ... It depends!
Dress code problems arise when the requirements of the dress code infringe on employee rights under the Human Rights legislation of Canada. Violation of the code is discrimination. Discrimination can be direct or indirect, intentional or unintentional. It is your duty as an employer to ensure that your dress code policies do not discriminate against any individual based on protected grounds.
Here are some of protected grounds that are most problematic with dress codes:
Gender
Pregnancy
Sexual orientation
Ethnic origin 
Religion 
Let's undress some of the problems…
Could there be a problem with requiring someone to be clean shaven?

Yes. Some religions require beards or other forms of facial hair.

Could there be a problem in requiring a woman to wear high heels?

Yes. It is specific to one gender, it is sexualization of an employee and some religions require modest dress.

Could there be a problem with banning flip flops or Crocs?

No. It shouldn't be problematic as long as it is applied to all employees. This dress code requirement could be for health and safety reasons.  

Could there be a problem with asking an employee to wear a company branded hat?

Yes. Some religions require head dress, turbans or hijabs that wouldn't allow for the wearing of a hat of any kind. 

Could there be a problem in asking an employee to cover an offensive tattoo?       

Maybe. This area is not currently covered under Human Rights unless the tattoo is for religious regions. Keep in mind, you can't ask one employee to cover what you determine is an offensive tattoo and allow other tattoos to remain uncovered.
Here are some tips to ensure your dress code is not discriminatory:
Do not specify gender when giving clothing or uniform options. Both genders should have the option to choose from a range of preferences.
Never require staff to wear sexualized, revealing or stereo-typing clothes – regardless of their gender.
Consider uniforms that work for all body sizes and shapes.
Think about employee groups and how dress code requirements could affect them before a problem crops up.
Be flexible and accommodating whenever possible.
If you receive a complaint listen to the reasoning behind it. There may be a valid consideration that you had not yet thought of. 
There are instances  when dress code requirements are a part of the safety system of a job. When an individual deems that safety equipment interferes with a protected right, an employer has a duty to demonstrate the equipment is a bona fide occupational requirement and that the employer tried to accommodate the employee's concern to the point of undue hardship. 
Whether you have a dress code now, or you are thinking about implementing one, keep an open mind and a willingness to accommodate all the protected rights we are privileged to have in Canada.
Do you have questions about dress codes or human rights? CFIB members can call their business counsellor at 1 888 234-2232?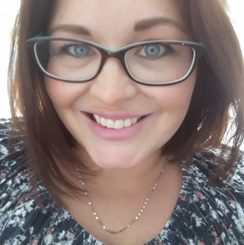 Who is Jocelyn?
Jocelyn Rhindress is the Regional Team Leader of Business Resources for Atlantic Canada. In her more than her five years with CFIB Jocelyn has assisted thousands of members with their business inquiries. Her compassion for entrepreneurs started at a young age. Jocelyn grew up watching both her grandfather and father run their own small independent businesses where she witnessed both the joys and struggles that entrepreneurs face on a regular basis.
Jocelyn holds a Bachelor of Commerce in Marketing and Economics from Mount Allison University and also has a Certificate of Human Resource Management from Dalhousie University Continuing Education.  Jocelyn thoroughly enjoys finding answers, solving problems, giving advice, and supporting CFIB members. She is proud to be a part of CFIB where she promotes the vision to be the most courageous, connected and influential voice committed to the growth of Canadian Entrepreneurs. Feel free to contact Jocelyn or her Business Resource colleagues with any business question, concern or issue you may be facing. Help and support is just a phone call or email away.