66 cents of every dollar spent at a small business stays local versus only 11 cents spent at a multinational retailer
CFIB's #SmallBusinessEveryDay is back for a fourth year, with new data on local economies

Toronto, August 29, 2023 – For every dollar spent at a small business, 66 cents on average stays local, according to new data from the Canadian Federation of Independent Business (CFIB). Conversely, only 11 cents of every dollar spent stays in the community when consumers shop at a large multinational business.

An Angus Reid Group public opinion poll conducted on behalf of CFIB reveals that Canadians greatly overestimate how much of each dollar they spend at multinational companies is reinvested locally, while underestimating small businesses' contributions.

When asked to guess how much money stays local when shopping at a large retailer with a physical location, such as Walmart, on average Canadians said 37 cents. Respondents also thought that 38 cents on average stays in the community when buying from a small business.

"Canadians assume the local contributions by large retailers and small businesses are on par, but the difference is significant. The importance of what shopping local means to our communities can't be stressed enough," said Ryan Mallough, CFIB Vice-President of Legislative Affairs for Ontario. "Small businesses support a whole local ecosystem. They source their goods and services from other local businesses in a way the retail giants just don't. This is why governments at all levels need to focus on policies that support local businesses, from extending the repayment deadline for the Canada Emergency Business Account loan to cutting red tape in local bylaws."

The #SmallBusinessEveryDay campaign
Launched by CFIB in 2020, #SmallBusinessEveryDay encourages Canadians to support the independent businesses that make their communities unique by keeping their loonies local. It is sponsored by Scotiabank, Interac Corp., and Chase Payment Solutions.

"Every time Canadians choose to shop at a small business, they ensure the viability of their communities. This is why at CFIB, we encourage all Canadians to celebrate #SmallBusinessEveryDay and take part in our annual Big Thank You Contest this October," said Taylor Matchett, Senior Research Analyst at CFIB. "Shopping at a small business enables it to give back, whether it's by hiring apprentices, sponsoring local hockey teams or donating to food banks. Two-thirds of your dollar helps keep our economy thriving and your community vibrant."
Business owners can download CFIB's new digital toolkit, including a printable poster and customizable social images, to promote local shopping here. For more information on how to support small businesses, check out SmallBusinessEveryDay.ca.

More data around the local retail contributions will be featured in an upcoming CFIB report later this fall.

For media enquiries or interviews, please contact:
Dariya Baiguzhiyeva, CFIB
647-464-2814
public.affairs@cfib.ca


Methodology:
The information in this news release contains information from the following sources:
Final results for a public opinion poll conducted by CFIB from July 13th to 19th, 2023 among a representative sample of 1,504 online Canadians who are members of the Angus Reid Forum. The survey was conducted in English and French. The results were weighted by education, age, gender, and region to match the population, according to Census data. For comparison purposes only, a probability sample of this size would carry a margin of error of +/-2.5 percentage points, 19 times out of 20.
Final results for the Retail Community Contributions Survey, an online survey completed by 588 CFIB retail members between May 17-June 14, 2023. For comparison purposes only, a probability sample of this size would carry a margin of error of at most +/-4.9 percentage points, 19 times out of 20.
CFIB commissioned the research firm Civic Economics to determine the share of every dollar that is recirculated locally (i.e., "stays local") when shopping at different types of businesses. Civic Economics used the results of CFIB's Retail Community Contributions Survey and their own methodology to determine the recirculation figures. This research was inspired by a series of studies conducted by Civic Economics including a 2019 study done in conjunction with LOCO BC. Thank you to LOCO BC for partnering with CFIB to update and expand this research to the rest of Canada.
About #SmallBusinessEveryDay
#SmallBusinessEveryDay encourages Canadians to support the independent businesses that make their communities unique by keeping their loonies local. Launched by the Canadian Federation of Independent Business (CFIB) in 2020, our campaign has now entered its fourth year and is helping shed light on the important role small businesses play in supporting our local economies.
About Scotiabank
Scotiabank is a leading bank in the Americas. Guided by our purpose: "for every future", we help our customers, their families and their communities achieve success through a broad range of advice, products and services, including personal and commercial banking, wealth management and private banking, corporate and investment banking, and capital markets. With a team of over 90,000 employees and assets of over $1.3 trillion (as of April 30, 2023), Scotiabank trades on the Toronto Stock Exchange (TSX: BNS) and New York Stock Exchange (NYSE: BNS). For more information, please visit http://www.scotiabank.com and follow us on Twitter @Scotiabank.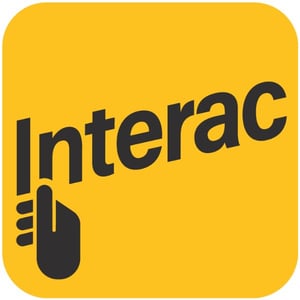 About Interac Corp.
Interac empowers Canadians to transact digitally with confidence by providing payment and value exchange services. In helping to develop the future of money and data in Canada, security is the core of everything we do. We help keep Canadian customers safe and secure when transacting. With nearly 300 financial institutions connected to our network, Canadians choose Interac products over 20 million times a day on average to exchange money. Interac champions workplace culture, community, and corporate citizenship. We are proud to be one of Canada's leading and most trusted financial brands. For more information, visit our website.

About Chase Payment Solutions
Chase Payment Solutions, a subsidiary of JPMorgan Chase & Co. with headquarters in Toronto, Ontario is a leader in payment processing for businesses of all sizes. More than 110,000 Canadian business locations trust Chase with their payments. Choosing Chase Payment Solutions means partnering with a global payments leader that processes more than $2 trillion worldwide in annual debit and credit card volume. Chase Payments Solutions has operated in Canada for more than 20 years, with 200 employees across the country. More information can be found at chase.ca.
About CFIB
The Canadian Federation of Independent Business (CFIB) is Canada's largest association of small and medium-sized businesses with 97,000 members across every industry and region. CFIB is dedicated to increasing business owners' chances of success by driving policy change at all levels of government, providing expert advice and tools, and negotiating exclusive savings. Learn more at cfib.ca.