CFIB's Cybersecurity Academy
Powered by Mastercard

You and your employees can take our online courses to learn about protecting your business from cyber threats. Each lesson takes 5-10 minutes to complete.
List of courses
Course 1 – Cyber basics

Lesson 1: Cyberattacks can happen to your small business
Lesson 2: Empower yourself against cyber crime
Lesson 3: Critical 4: Password protection
Lesson 4: Critical 4: Phishing
Lesson 5: Critical 4: Patching
Lesson 6: Critical 4: USBsecurity
Course 2 – Social engineering – how to spot it

Lesson 1: What is social engineering
Lesson 2: Email phishing
Lesson 3: Vishing (aka phone phishing)
Lesson 4: Other types of phishing
Lesson 5: Recommendations & prevention
Course 3 – Protecting your business from cyber crime

Lesson 1: Protect your business: Ransomware
Lesson 2: Protect your business: Patching
Lesson 3: Protect your business: Passwords
Lesson 4: Protect your business: Data backups
Lesson 5: Protect your business: The Cloud
Lesson 6: Protect your business: Outside support
Course 4 – What to do when you are hacked

Lesson 1: Prepare for a cybersecurity incident
Lesson 2: Cybersecurity Incident Response Plan: Gather your data
Lesson 3: Cybersecurity Incident Response Plan: Respond during an incident
Lesson 4: Cybersecurity Incident Response Plan: Recover after an incident
Lesson 5: Cyber insurance: Find the right fit for you
Course 5 – Recognizing fraud

Lesson 1 – Fraud basics
Lesson 2 – Credit card fraud
Lesson 3 – False billing scams
Lesson 4 – Financial fraud
Lesson 5 – A final word on fraud
Course 6 – Chargeback & Disputes, Merchant Rights (Code of Conduct)


Lesson 1 – Payment processing: the basics
Lesson 2 – Choosing your acquirer
Lesson 3 – The Code of Conduct for Credit and Debit Card Industry in Canada
Lesson 4- Credit card chargebacks
Lesson 5 – Credit card surcharging
Course 7 – Enhancing Data Security


Lesson 1: Physical security
Lesson 2: Privileged user threats
Lesson 3: Privacy in your business
Lesson 4: The "Clean Workplace" Policy
Lesson 5: Off-site and remote work
Course 8 – Trends and Threats in Cybersecurity


Lesson 1: Securing data on the move
Lesson 2: Video conferencing
Lesson 3: Artificial intelligence
Lesson 4: Cyberattacks: Trending threats
Lesson 5: Cybersecurity Academy Review
List of templates
In these lessons you will also get valuable downloadable templates and tools to enhance cybersecurity in your business, including:
Cybersecurity Emergency Contact List Template
Cybersecurity Incident Response Plan (CIRP)
Cybersecurity Insurance Preparation List
Cybersecurity Inventory Tracker
Cybersecurity Service Provider Prep Template
Phishing: Don't Get Caught Poster
Social Media Policy Template
Access Control Policy Template
Clean Workplace Policy Template
Secure your Workspace! Poster
Technology Usage Policy Template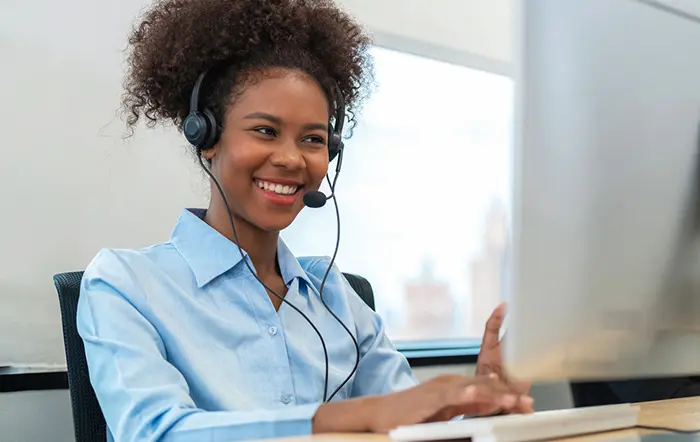 The Canadian Federation of Independent Business is here for you on your journey to enhance your cybersecurity. With CFIB membership you also get:
Thank you
CFIB would like to thank Mastercard and the Insurance Bureau of Canada (IBC) for their support in amplifying the cybersecurity resources CFIB has to offer small businesses.