Employee or self-employed contractor status: WCB of Manitoba | CFIB
If you hire on a contract basis, WCB of Manitoba can deem that person to be an employer, an independent contractor or your employee. The status can affect your company's WCB obligations. Sometimes, failure to understand WCB's rules can result in cost increases and penalties that you did not anticipate.
Contract relationships can be viewed differently by the Canada Revenue Agency (CRA) and Manitoba Employment Standards. While WCB may consider their decisions, WCB's rules are not influenced by them.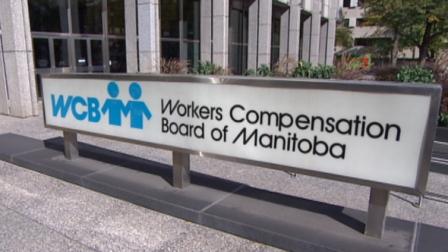 In contract-based industries such as construction, trucking, logging, janitorial and tow trucks, anyone you hire on contract that adds value to your goods or services will be deemed your worker if they are not registered with the WCB as an employer or independent contractor with personal coverage.
If your business is not in the above industries and you hire on a contract basis, you should ask WCB to determine the person's status.
As explained in Coverage for Contract Workers, generally, if the person you hire employs workers over the annual minimum earnings level of $27,060 in 2022, or works primarily within their own business establishment, that individual will not be considered your worker. If these criteria are not met, the person must pass the Independent Business Test. WCB considers many factors, including whether or not the person:
Employs workers
Has multiple customers
Owns or leases a major piece of equipment
Controls their work and payment schedule
When the person does not pass the Independent Business Test, WCB deems him or her your worker regardless of your industry.
If someone is deemed your worker, you must include the labour portion of the contract with your company's payroll. Read the FAQs. Deductions from earnings to offset WCB premiums are prohibited. Any WCB claims by your deemed worker will be assigned to your firm's claim experience.
When someone is deemed your independent contractor, you must:
Provide WCB coverage for sub-contractors and their workers who do not qualify for their own coverage.
Ensure qualifying sub-contractors and any workers they employ are registered and in good standing with the WCB. Use the Clearance Request System before hiring a contractor or before making final payment on a contract. When a sub-contractor owes money to WCB, you will be liable to withhold the assessment on the labour portion of the contract. Read the FAQs and Guide for Using WCB's Online Clearance System.
Access the Online Clearance System by:
Using the Online Directory to search by account number or business name and immediately see their WCB status; or,

Registering wi

th the

Interactive Online List to create a customized list of sub-contractors. If a firm's status changes, you will be notified by e-mail the next business day. To register, call 204-954-4803 or 1-855-954-4321.
Still have questions?
Contact the WCB of Manitoba at 204-954-4505 or 1-855-954-4321 or wcb@wcb.mb.ca.