What you need to know when hiring someone under 18 in Manitoba | CFIB
Young employees can be a great addition to your business. You have the chance to offer meaningful work experiences for Manitoba's youth as they consider their career options.
There are employment standards and workplace safety laws specific to employees under the age of 18.
Manitoba Employment Standards Code rules for young workers include:

Manitoba's minimum wage rate applies to all workers, regardless of age. Effective April 1, 2023, minimum wage is $14.15 per hour.
Anyone who is 13, 14 or 15 years of age must complete the Young Worker Readiness Certificate. A copy of Certificate of Completion is signed by the parent/guardian and given to the employer before work can begin. Employers do not need to send the certificate to the Employment Standards Branch. The course teaches about Employment Standards and Workplace Safety and Health.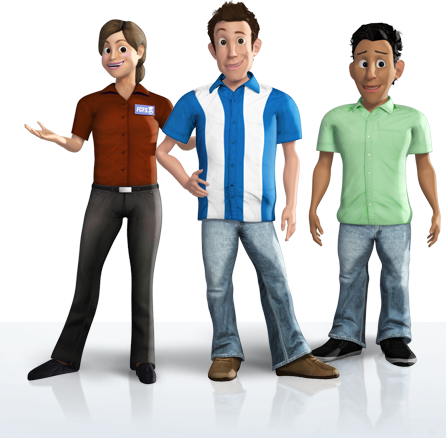 The course is not needed if a young worker is:
self-employed (eg., babysitting, yard work, delivering flyers)
volunteering or gaining work experience through a school or government-approved program
working on a farm for a family member in primary production (eg., livestock, grain)
Using a laptop or desktop computer (Smartphones are not recommended), the Young Worker Readiness Certificate Course may take up to 2 hours to complete. Students can log out any time and continue later where they left off. A score of 75% or more is required for the Certification of Completion.
Young workers without a computer or internet can download the guide and workbook. One can take the test online or call Employment Standards at 1-800-821-4307 or 204-945-3352 to have the test mailed out.
The Certificate of Completion is valid until the worker turns 16. Copies can be saved in paper or electronic form.
Restrictions based on age
Under 18 years:
Cannot work alone between 11:00pm and 6:00am.
Not allowed to work in forestry, saw or pulp mills, in confined spaces, in mines or open pit quarries, or with asbestos.
Under 16 years:
Must have a Certificate of Completion for the Young Worker Readiness Course, that is signed by the parent/guardian.
Must be directly supervised by an adult in the workplace.
Can work up to 20 hours per week during a school week.
Cannot work at all between 11:00pm and 6:00am.
Not allowed to work on a construction site, in industrial or manufacturing processes, on scaffolds, or with pruning, maintaining or removing trees, or any work described for workers under 18 years.
Under 14 years:
Not allowed to use deep fryers, slicers, grills or knives, but can help with food preparation by washing dishes, mixing salads or filling drink orders.
Under 12 years:
Not allowed to work; Manitoba's minimum age for employment is 13 years.
Workplace Safety and Health laws require all employers to:
Spend extra time with young workers explaining the tasks and procedures. Lead by example. Always ask young workers to demonstrate they can do the work safely.