Your business and COVID-19 on Prince Edward Island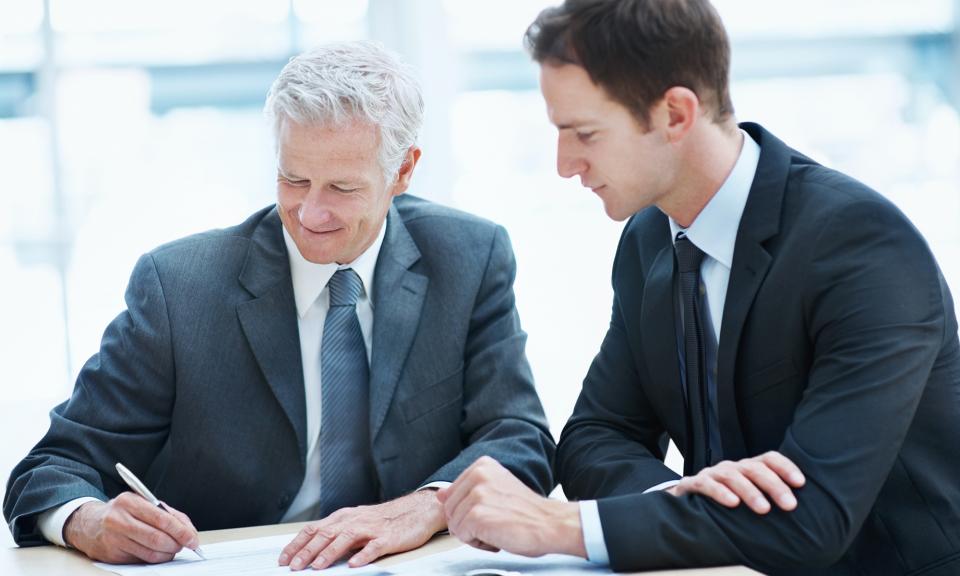 Public health measures & restrictions
Business Restrictions
Moving Forward Phase 2:
Phase 2 came into place on June 27th and will remain in place till at least July 18th 2021 (dependent on vaccination rates and low COVID-19 cases). The following measures remain in place:
Table size at restaurants increases to 20, with physical distancing between tables
Alcohol service only to seated guests
No more restricted closing time for in-person consumption of food and beverage at food premises and licensed facilities
Recognized businesses and organizations can have organized gatherings, including on personal property, with an operational plan of up to 50 people; additional multiples of 50 permitted with a prior approval of the operational plan (up to 200 total); facilities who are able to demonstrate separate entrances/exits/bathrooms for additional cohorts will be considered on an individual basis.
Individuals (i.e. not a recognized business or organization) can host up to 50 people (including on personal property), with physical distancing between households/groups of close contacts for special occasions (e.g. backyard wedding) with a reviewed operational plan; no additional cohorts permitted.
Weddings, funerals will be permitted with a maximum of 150 people (in cohorts of 50).
Atlantic Bubble & Travel Requirements for Workers
Testing:
Starting July 9th, individuals with a PEI Pass travelling to PEI from within Atlantic Canada will no longer be tested at points of entry. Those entering PEI will continued to be screened.
Those who are unvaccinated, travelling from outside the Atlantic region, or those who have travelled internationally will continue to be tested at this time.
PEI Pass:
The PEI Pass can be used multiple times as long as the conditions of the pass are met. The Pass confirms Islanders and travellers meet the requirements to be exempt from self-isolation in PEI after travel.
Currently the PEI Pass is for the following travelers who have had at least one dose of a COVID-19 vaccine (at least 21 days prior to arrival):
PEI residents returning home after traveling within the four Atlantic provinces and the Magdalen Islands.
Visitors coming to PEI from within the four Atlantic provinces or the Magdalen Islands
All fully vaccinated travellers from outside of Atlantic Canada and Magdalen Islands can now apply for the PEI Pass for travel to PEI without isolation as of July 18.
Note: Travelers age 12-17 years (including Island residents) who have had with at least one dose of a COVID-19 vaccine (anytime until July 31, 2021; after which 1st dose + 21 days will be required)
It is recommended that you apply for your PEI pass 1-2 weeks before you intend on travelling.
Registering as a rotational worker or applying for work-isolation:
Islanders who frequently travel within Atlantic Canada for work or Atlantic Canadians who frequently travel to Prince Edward Island to work, including rotational workers and truck drivers, must apply to work-isolate or register as a rotational worker.
Non-Medical Mask Regulations
As of July 9thnon-medical masks are no longer mandatory in all public enclosed spaces in PEI in some circumstances. However the PEI government is still encouraging mask use.
PEI residents and visitors should consider the following when deciding when to wear a mask:
Your own health
Your vaccination status and the vaccination status of others around you
Exposure to the public
Those who serve the public (e.g., restaurant servers, retail and grocery store staff, hair stylists and barbers) should continue to wear a mask.
Masks will continue to be mandatory for individuals with specific travel-related self isolation exemptions such as work isolators and compassionate visitors.
Businesses may choose to continue to follow their own masking policies and guidelines, and they do not need to request proof of vaccine from patrons who are not wearing a mask.
Financial relief & government support
Grants & supporting programs
New - Tourism Activation Grant:
The Tourism Activation Grant provides eligible tourism businesses with a non-repayable grant of at least $2,500 to a maximum of $50,000 towards eligible expenses incurred prior to July 1st to assist with opening costs for the 2021 season.
Eligibility requirements include:
Operators who had at least $25,000 in gross revenues for 2019
Operators who can demonstrate a minimum 30% decrease in tourism related revenues for 2020 compared to 2019
The tourism operation, and head office must be located on PEI; and the business must be registered with an appropriate licence to operate prior to April 1, 2020
New businesses without historical revenues may have their eligibility determined on a case-by-case basis
Eligible operators include:
ccommodation operators
Food and beverage services (e.g: restaurant, bar, brewery)
Local artisans and artists
Locally owned tourist focused retail and gift shops
Attractions
Tourism service/ experience providers
Event companies
Adventure and tour operators
Covid-19 Special Leave Fund:
The COVID-19 Special Leave Fund is a short-term, temporary support for self-employed people and workers who cannot return to work due to illness or COVID-19 testing/self-isolation requirements. To qualify individuals must not be eligible for the Canada Recovery Sickness Benefit (CRSB) or have paid sick leave.
Employers/self-employed people may apply to the program for themselves or their employees, for a maximum of 3 days per week on up to 2 separate occasions to a maximum of 6 days for loss of wages that are less than 50% of scheduled time in a one-week period.
The program will continue till the Public Health Emergency has ended.
Employer eligibility:
Employer must be a for-profit business or not-for-profit organization;
Employer has physical operations located on Prince Edward Island;
Employer is registered to do business in Prince Edward Island;
Employer Is in good standing with the Province's Central Default Registry; and
Employer Is paying PEI-based employees for scheduled time missed due to illness or COVID-19 testing or self-isolation requirements, for which the employee does not qualify for sick paid leave under their employment agreement, or qualify for the Canada Recovery Sickness Benefit, other provincial programs, or other income replacement or insurance program.
Self-employed individual eligibility:
Self-employed person is actively earning income from the business;
Self-employed person declared business income on their most recent tax return;
Self-employed person has business income as their primary source of income;
Self-employed person demonstrates direct personal financial losses due to illness or COVID-19 testing or self-isolation requirements;
Self-employed person is in good standing with the Province's Central Default Registry; and
Self-employed person is not eligible for, or receiving other income support through Business Interruption Insurance, Canada Recovery Sickness Benefit, other provincial programs, or any other income replacement or insurance programs.
Web Presence Assistance Program:
The Web Presence Assistance Program is a two tiered program that provides a 50% contribution to a maximum of $1000 - $2500 depending on the program stream, towards the eligible costs of creating a website or to upgrade an existing website to include e-commerce. This program is now permanent, and open to any Island business.
Broadband Fund for Businesses:
The Prince Edward Island Broadband Fund for Business  provides financial assistance to local Prince Edward Island internet service providers (ISPs), communities and businesses for the installation of infrastructure for enhanced broadband services.
Loans & loan deferrals
Emergency Working Capital Financing
The government has announced Emergency Working Capital Financing to help small businesses maintain normal business operations. Each qualified company is eligible to receive up $100,000. To qualify, you must be:
An existing small business (start-ups are not eligible) located and operating in PEI, and have been generating revenue on PEI 
Registered to conduct business within PEI
Satisfactory in terms of credit rating and without any defaulted outstanding debt obligation on file in the Province's Central Default Registry
More information on eligibility and repayment terms, along with the application form, can be found on the government website. As well, the government is:
deferring all scheduled loan payments for clients of Finance PEI, Island Investment Development Inc., and the PEI Century Fund for the next 3 months; 
providing $4.5 million to Community Business Development Corporations across the province to deliver financing to small business and entrepreneurs; and
providing a temporary allowance of $200 per week for anyone who has experienced a significant drop in their working hours.
There is a toll-free support line for businesses at 1-866-222-1751 between 8:00 a.m. to 8:00 p.m. Monday through Friday or you can email PEIbusinesshelpline@gov.pe.ca 
Tourism Assistance Measures
The government has developed a funding program to support the PEI Tourism Operators. The program provides funding in the form of a repayable loan to qualified applicants. Interest payments on loans approved through this program will qualify for interest relief (interest payment made on behalf of the client) from Tourism PEI. The Tourism Interest Relief Program has now be expanded to include reimbursements on interest payable for property tax bills until December 31, 2021. Additionally the program has been extended till September 30, 2022.
PEI Fish Harvester Emergency Loan and Interest Relief Program
The Prince Edward Island Fish Emergency Loan Program is a targeted loan portfolio offered by Finance PEI and the PEI Credit Unions. It provides loans up to $25,000 to Islander harvesters at 4 per cent interest over a five-year term. The principal will be deferred for the first 18 months. In addition, the Department of Fisheries and Communities will pay interest on behalf of the borrower for the first 18 months.
The Interest Relief Program will support fish harvesters with up to 12 months of interest relief and service debt costs on a maximum of $250 million at an average interest rate of 5 per cent. Fish harvesters that can demonstrate a 30 per cent or more decrease in fish-related revenues for the 2020 fishing season will be eligible.
Employment standards/Labour legislation change
If you need to lay off employees temporarily, there is no requirement to give or pay notice since the employee is not being terminated, but rather being put on a leave of absence not currently covered by Employment Standards.
If you do not intend to have the employee return to work after the crisis is over, then it is a termination and notice requirements must be met. If government directs the closure of a business due to COVID-19, it is likely the notice requirement will be waived; however, this will be judged on a case-by-case basis. 
Note: PEI's new Emergency Leave is available retroactively to March 16, 2020, the date a Public Health Emergency was first declared in Prince Edward Island in relation to COVID-19. This new leave allows for unpaid sick leave for workers required to be absent from work due to an emergency, and the leave will continue for as long as an employee cannot work due to an emergency.
Employer obligations/OHS
COVID-19 Operational Plan - requirement
As businesses were allowed to re-open they were required to create and implement a COVID-19 Operational plan. 
The plan must follow the recommendations and requirements of Public Health.
The plan must outline how your business will manage the safe opening and operation of your business.
A copy of the plan must be present at the workplace and available for review by government officials.
The Environmental Health Office can perform both random and complaint-based inspections unannounced at your place of business.
The province has released the following sector specific guidance that must be part of the COVID-19 Operational plan:
Businesses who require clarifications on the Operational Plan can contact Environmental Health at 1-800-958-6400 or email envhealth@ihis.org
General guidance for businesses, services, and organizations
Owners and operators of workplaces that are permitted to continue serving the public must ensure the following measures are in place:
Take every reasonable step to ensure minimal interaction of people (including employees and/or clients) within two metres (six feet) of each other.
Take every reasonable step to prevent employees who are required to self-isolate as provided from entering workplaces.
Develop and follow a policy that ensures symptomatic employees are immediately sent home and told to follow public health guidelines.
Develop and follow an operational plan detailing how risk of transmission of disease will be mitigated.
Ensure enhanced cleaning and disinfection of shared areas and surfaces.
Ensure hand washing stations are available.
Additional guidance to support owners and operators to meet the Public Health Order requirements:
Non-medical masks are recommended when physical distancing cannot be maintained.  Non-medical masks are not to be used as a replacement for physical distancing.
Entry into a business, including lines, should be regulated to prevent congestion.
Businesses should post external signs indicating COVID-19 physical distancing protocols, along with floor marking where service is provided or lines form.
Equipment, instruments, and tools that cannot be disinfected between clients should not be re-used.
Customers should be encouraged to use credit or debit cards for payment. Limit contact by allowing customers to scan/tap/swipe their own cards.
Employees who must handle cash or credit cards should practice proper hand hygiene. When hands are not visibly soiled and between customer interactions, alcohol-based hand sanitizers can be used.
Employees should wash their hands with soap and water when hands are visibly soiled, before and after any breaks, at the beginning and end of their shift, and before preparing food.
Limit the exchange of papers (e.g., signing contracts). If documents must be exchanged, leave them on a clean surface while maintaining a two-metre (six foot) distance. Avoid sharing pens and office equipment. Disinfect after each use.
Staff are to self-monitor for symptoms and report to their supervisor if they have concerns about possible COVID exposure or positive symptoms.
If a staff member develops symptoms of COVID-19 at work they should immediately perform hand hygiene, report to manager, avoid contact with staff and leave as soon as it is safe to do so. Please call 811 to arrange testing.
Symptomatic staff will be required to self-isolate until they are tested, and the results are confirmed.
If the test results are negative for COVID-19 but the staff member remains ill/symptomatic, they should remain on sick leave.
If the test results are negative for COVID-19 and the staff member is no longer ill/symptomatic, they may return to work, unless the individual has been advised otherwise by public health and provided there are no other reasons the individual is required to self-isolate (e.g., travel history, someone in the household is positive for COVID-19, or symptomatic and waiting for testing).
If the test results are positive for COVID-19 the employee follows the direction of Public Health and remains self-isolated for 14 days.
Guidance for workplaces with offices
ontinue working from home/telework arrangements wherever possible and feasible, especially for individuals considered vulnerable to COVID-19 (people age 65 and over, people with chronic illnesses, and people with compromised immune systems).
Encourage sick employees to stay home.
Implement measures to reduce physical contact and limit the number of people in the office, including flexible work hours, staggered start times, and the use of email and teleconference over in-person meetings.
Ensure two metre (six feet) separation between workstations and individuals, particularly in open office environments.
Use visual cues like floor markings to encourage two metre (six feet) physical separation.
Avoid gatherings of employees during breaks, meetings, and mealtimes.
Consider closing meeting rooms or implement controls on the number of employees permitted in common areas and meeting rooms to ensure physical distancing is maintained.
If employees must travel together, follow the Guidance on Public Health Measures – Travelling in Vehicles.
Avoid sharing of equipment and office supplies.
Clean and sanitize frequently touched surfaces at least twice/day. Office equipment that must be shared (i.e., shared printers) should be cleaned before and after each use.
Increase washroom cleanings.
Wash hands often with soap and water for at least 20 seconds or use hand sanitizer with at least 60% alcohol if soap and water are not available. 
Have tissues, alcohol-based hand sanitizer, and no-touch disposal receptacles available for employees.
Avoid touching your eyes, nose, and mouth.
Cough and sneeze into a tissue or sleeve, then throw the tissue in the trash and wash your hands.
Always maintain a two metre (six feet) distance between employees and customers.
Install physical barriers between employees and visitors/customers in reception areas if physical distancing cannot be maintained.
Print and post safety information related to the above in your workplace where it can be seen by employees and visitors.
Non-medical masks should be used when physical distancing cannot be maintained. Non-medical masks are not a replacement for any of the above measures.
Vaccine
In Prince Edward Island, the vaccine is being rolled out in three phases to key populations. The vaccine will eventually be available to all PEI residents 18 and older who wish to be immunized against COVID-19.
Phase 1: December 2020 – March 2021
Residents and staff of long-term and community care
Health care workers with direct patient contact at higher risk of COVID-19 exposure
Seniors 80 years of age and older
Adults 18 years of age and older living in Indigenous communities
Residents and staff of other residential or shared living facilities (e.g., group homes, residential care, shelters, corrections)
Truck drivers and other rotational workers
Phase 2: April - June 2021
Anyone in priority groups remaining from Phase 1
Health care workers not included in Phase 1
Seniors 70 years of age and older
Essential workers
Phase 3: Summer – Fall 2021
Anyone in priority groups remaining from Phase 2
General public
Commonly asked questions:
When can I sign-up to get the vaccine?
Government is engaging with the priority groups identified above to be immunized.
Only people who are in those groups identified in each phase of the immunization program can be vaccinated during that time.
Learn more about getting the COVID-19 vaccine in Prince Edward Island.
Vaccinations will be offered by scheduled appointment only to ensure COVID-19 public health measures, such as physical distancing, can be maintained.
Government will let Islanders know when they can get vaccinated and how they can make an appointment when that information is available.
Where will I get the vaccine?
Clinics have been set up to efficiently deliver the vaccine to priority groups.
At this time, vaccinations are scheduled by appointment for current priority groups. COVID-19 public health measures are strictly maintained throughout the vaccination process.
As the province enters the second and third phases of its vaccine immunization rollout, it will restructure its clinics to best serve the community. 
More information on COVID-19 immunization clinics will be provided as the province enters the second phase of its vaccine immunization rollout.
How many doses of the vaccine will I need to get?
The initial vaccines that will be available to Prince Edward Island will require a person to receive two doses.
When you receive your vaccination, you will also get information about the type of vaccine you've received and when you will need to get the second dose.
Will the vaccine cost anything?
No. The vaccine will be free across Canada.
Can I force my employees to get vaccinated?
It may be possible to put a vaccination policy in place, or to make being vaccinated a condition of employment; however, it is important that accommodations are made for employees who cannot be vaccinated for medical or religious reasons. It is worth noting that terminating an employee for not getting the vaccine could lead to a claim of unfair dismissal.
Before implementing a mandatory vaccination policy, consider the following:
Does the workplace serve a vulnerable population?
What is the nature and duration of the employee's contact with that population?
Assess risk for different positions – you may want to avoid an all-employee blanket policy.
Ensure the policy is clear and employees understand consequences for non-compliance.
It is strongly recommended you consult with legal counsel to evaluate the risk of a mandatory vaccination policy in your workplace.
CFIB has a template vaccination policy available to members in our Resource Library. Please note: due to the legal implications, our Advisors are not in a position to help customize this template. To customize it, you should speak with a lawyer.
Rapid testing
On February 23rd Dr. Morrison announced that a new COVID-19 rapid testing pilot project at the Charlottetown Airport will help inform the province's testing approach going forward. Many travelers arriving in PEI (e.g., rotational workers) are required to get tested on day 0-1, 4-6, and 9-11 when they arrive in PEI. The pilot project would allow them to receive their first test at the airport. The requirement to follow isolation protocols following travel into Prince Edward Island remains in place. By participating in the pilot testing project, travelers arriving by air can be swabbed for their first test at the airport. Participants in the pilot study who are required to get tested again at days 4-6 and 9-11 after arrival will be able to access the additional testing at one of PEI's drop-in testing clinics. 
Mental health
With Canada firmly in the grip of COVID-19, it is anything but business as usual.  Many businesses are closing their doors and laying off staff, others have employees refusing to come to work. We are all stressed and everyone is worried about their health and financial well-being.  Amidst this turbulence, you as a business leader are scrambling to keep your business afloat while leading your staff through these uncertain times.
Here are links to resources you can access if you're feeling overwhelmed:
Prince Edward Island:
Federal:
Government of Canada
Mental Health Commission of Canada
Canadian Mental Health Association
Canadian Centre for Occupational Health and Safety
Morneau Shepell – CFIB's partner
What CFIB is doing in Prince Edward Island