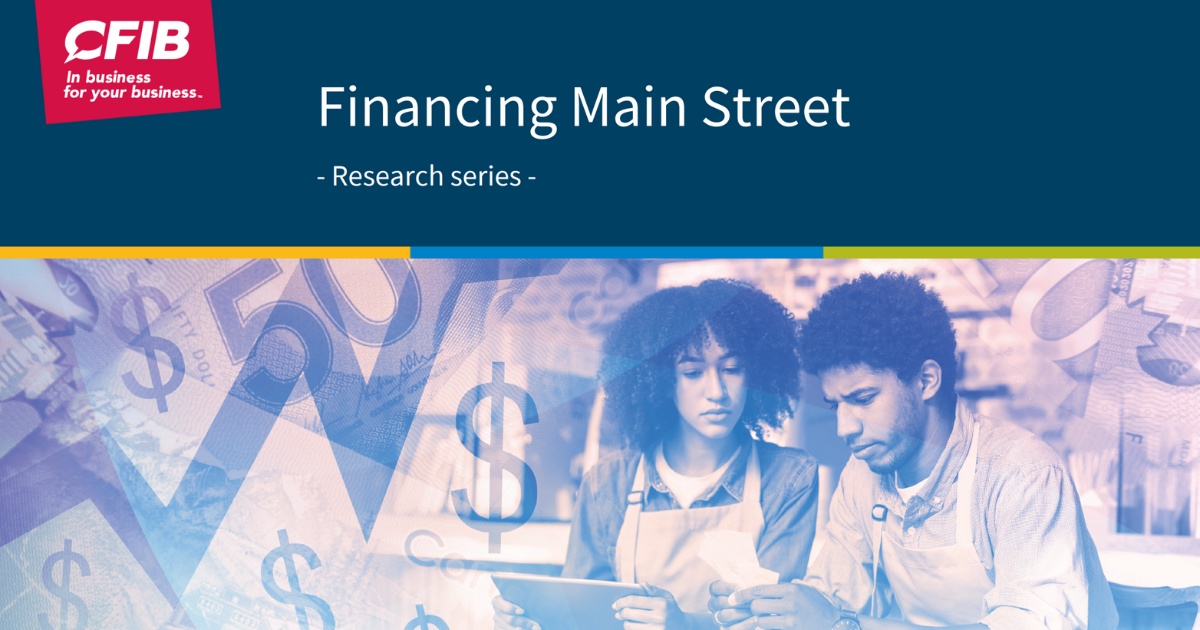 Report#1: SME market share among major banks
Banking is a vital component of operating a business. The financial institution at which an entrepreneur chooses to bank at can have significant impacts on their bottom line and what opportunities are available to their business. For this reason, the Canadian Federation of Independent Business (CFIB) has been taking note of where small businesses do their banking since the early 1980s. CFIB regularly provides a unique perspective in this area by examining the share of small businesses using specific financial institutions for their banking needs.
Previous editions focused on business owners' primary financial institution where they were currently handling their banking and how trends in small business bank market share have shifted over the years. In this iteration of the report, which is the first update since the COVID-19 pandemic, CFIB takes a closer look at the movement between different banks from 2019 and 2022, and how small businesses make use of secondary financial institutions.
Report#2: SME financing indicators
Small businesses play a crucial role in the economy, contributing to its growth and stability. However, in today's uncertain economic environment, access to financing remains critical. Whether it's maintaining cash flow during financial hardships or supporting growth and expansion during prosperous times, small businesses require adequate financing to thrive.
This report on small business financing indicators provides a comprehensive update on the financing trends for small businesses and the challenges they have faced in seeking funding over the last three years, particularly considering impacts from the COVID-19 pandemic. It offers valuable insights and recommendations to small businesses, financial institutions, and government on how best to support small businesses' financing needs with the ultimate goal of ensuring that they have the necessary resources to succeed and contribute to Canada's economy.
This is the second report in CFIB's banking series with one final report to follow. The last report will cover the level of customer service that businesses receive at their main financial institution.
Related Documents
| Release Date | Report | Download |
| --- | --- | --- |
| March 2023 | Financing Main Street (report 1): SME market share among major banks | PDF (2.02 MB) |
| July 2023 | Financing Main Street (report 2): SME financing indicators | PDF (3.95 MB) |