Small businesses are the training ground for the Canadian workforce and many young workers have their first real work experiences in a small business. Shockingly, a recent study from the Institute of Work and Health found that only one in five young employees in Canada reported having any safety training on the job.
With a lack of work experience (and in some cases, life experience) young workers are especially vulnerable to having a workplace injury or causing a workplace injury to occur to a co-worker. In Canada, more than half of serious and fatal workplace accidents involving young workers aged 15 – 25 take place within the first six months on the job. Nearly 20% occur during the first month. A young worker without safety training may be an accident waiting to happen.
As an employer, you can't assume a young worker has any previous knowledge or understanding of safe work practices, or even any awareness of potential risks or dangers that can be present in a workplace. When it comes to a young employee and workplace safety, why not share the information in a way that a young worker can easily understand?
Welcome to Workplace Safety 101!
Some good ideas to include in your Workplace Safety 101 training are:
Worker safety rights and responsibilities
Workplace safety hazards and precautions
Encouraging everyone to speak up about safety
Asking young workers to make a "Safety Pledge"
Keeping the conversation going in regular meetings
Showing safety videos made by young workers
By making workplace safety training the first and most in-depth training you provide, you could not only avoid a terrible tragedy for a young worker, you could also help instill the values of workplace safety that will last throughout their entire career (and not just for a few fleeting summer months).
At CFIB, we're proud to support our members with workplace safety and we'd be happy to help you access training materials and resources to help you train a young worker. Help is just a call or click away.
Kate Allen, Business Resource Counsellor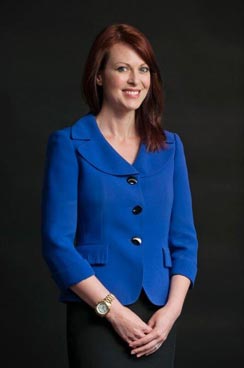 Kate Allen, Policy Analyst, Nova Scotia
Kate Allen is the Policy Analyst for Nova Scotia with the Canadian Federation of Independent Business. In her previous role as CFIB Business Resource Counsellor for Nova Scotia and PEI, Kate assisted thousands of members with their business inquiries.
Kate's awareness of the challenges faced by the small business sector began 10 years ago when she met her husband, who owns a small business in Nova Scotia. Over the years Kate has witnessed first-hand all the ups and downs business owners face, such as dealing with CRA, accessing financing, the struggles that can come with managing employees, and navigating the ever-changing regulatory and compliance landscape.
Kate holds a Bachelor of Arts with Honours in Political Science, a Bachelor of Arts in Education, and a Certificate in Business Administration. Kate is passioante about the role public policy can play in creating an environment where small busineses can thrive.
Post Date: July 16, 2018