Your business and COVID-19 in Quebec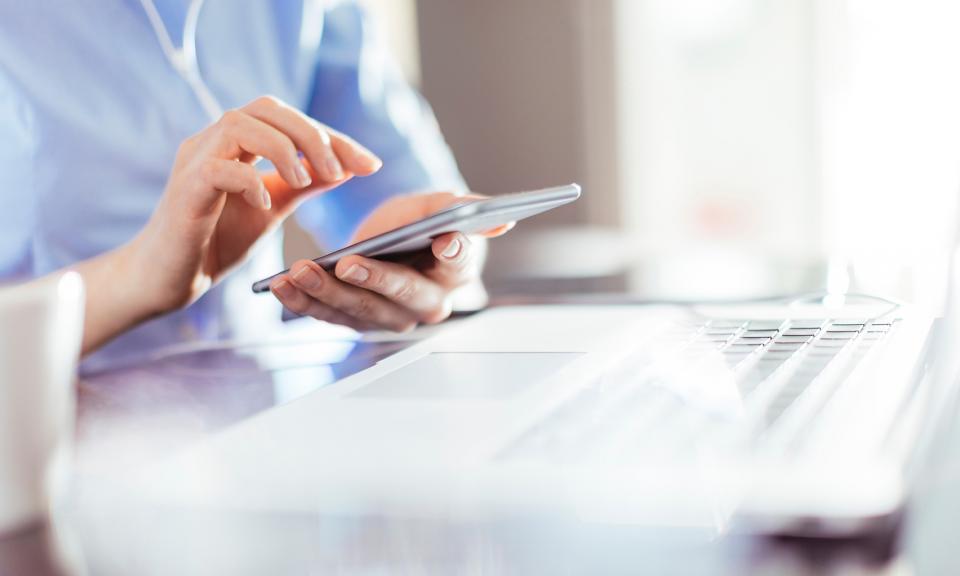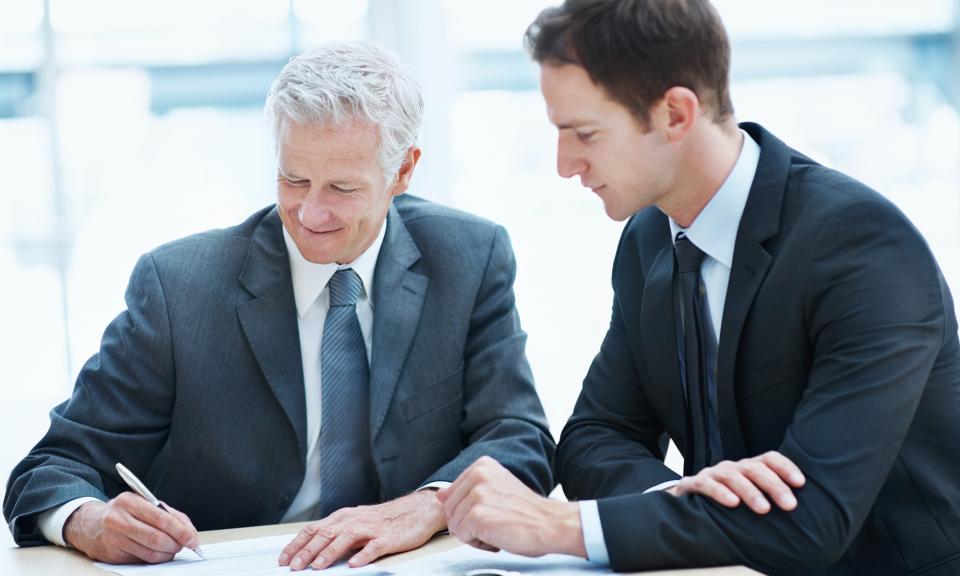 Public health measures & restrictions
Return to work for businesses
All businesses are required to have employees work from home when they do not need to be physically present in the facility. However, beginning February 28, 2022, employers may allow a gradual return in a hybrid mode.
Use our Telework Policy; you will find it in the Resource Library in the Member Portal.
Contact our Business Advisors at 1-833-568-2342
COVID-19 vaccination passport
The vaccination passport is a free, official document which certifies that individuals aged 13 and up are adequately protected from COVID-19 (or have a clinical contraindication to COVID-19 vaccination) and allows them to access certain locations with a high transmission risk.
Activities and places subject to the vaccination passport:
The vaccine passport was normally used in certain high-risk or high-traffic locations and activities. As of February 21, 2022, the vaccine passport will no longer be required in places of worship and at funerals. As of March 14, 2022, passports will no longer be required for all locations and activities normally covered. Requirements remain for international travel and federally designated places and activities.
To see all the places and activities covered by this measure until March 14, 2022, please refer to this complete list of places that require that vaccination passport.
How the vaccination passport works:
Citizens need to present their proof of vaccination which contains a QR code indicating their level of protection at places where the vaccination passport is required. The QR code can be presented in paper format, PDF (on a mobile device) or through the VaxiCode app.
You will also need to present photo ID to validate your identity (this applies to all proof formats).
Protection status:
The vaccination passport displays an "Adequately Protected" status in green when adequately protected individuals submit their proof of vaccination.
If you are not adequately protected according to the vaccination passport criteria, you will receive a red "Not adequately protected" status when you submit your proof of vaccination.
Quebec residents who have been vaccinated elsewhere in Quebec can make an appointment to register their doses with the Quebec vaccination registry and receive their proof of vaccination.
Registration for the vaccination registry
Instructions for people travelling in Quebec:
People travelling to Quebec must present photo ID (with an address outside of Quebec) and their proof of vaccination or the vaccination passport provided by their country or Canadian province.
The VaxiCode and VaxiCode Verif applications:
VaxiCode, the app for the general public, allows citizens to download the proof of vaccination containing the QR code and store this code in a virtual wallet. Citizens can also present their QR code in paper or PDF format.
Download Vaxicode on App Store
VaxiCode Verif is an application for businesses that reads QR codes and shows the COVID-19 protection status of each person. This status, which is displayed in green or red, will determine if the person has access to the location. The only information that will appear on the app is the person's name.
Download VaxiCode Verif on App Store
QR code in paper or PDF format:
For paper and PDF formats, you will be able to use the QR code received via email or text when you received your last vaccine dose.
For those who do not have access to a printer or internet, you can request your proof of vaccination in paper format by calling the following number: 1 877 644-4545
For more information on the vaccine passport, please refer to the government's page.
Measures in effect for businesses from February 21 to March 14, 2022
Until February 20:
Occupancy limit (1 customer per 20 m2 of floor space).
Starting February 21:
End of occupancy capacity limit
Rules for restaurants
As of

January 31

, restaurant dining rooms are reopened. On

February 8

, the government announced a schedule to remove all restrictions. Here are the rules to respect during each period.
January 31 - February 11:
Maximum 4 people per table (or occupants of 2 residences).
Closes at midnight (food and beverage sales end at 11:00 p.m.).
Vaccination passport required.
Distance of 1 m between tables.
50% capacity limit inside.
No capacity limit outside.
February 12-27:
The same rules apply, but the maximum number of people per table increases to 10 (or occupants of 3 residences)
February 28 - March 13:
Same rules apply, but dining halls may be open until 1:00 a.m. (end of food/beverage sales at midnight)
Starting March 14:
No capacity limit
Back to regular business hours
Dancing and karaoke allowed
Measures in effect for bars, taverns, and casinos
As of February 28, 2022, bars, taverns and casinos will be allowed to open under the following conditions:
Maximum of 10 people per table; or residents of 3 different homes;
Your seating capacity must be maintained at 50%;
Customers must remain seated
Starting March 14:
Vaccine passport still required
No capacity limit
Back to regular business hours
Dancing and karaoke allowed
Measures in effect for other sectors
Until February 13:
Public events (cinemas, events, shows, sports events):
Vaccine passport required
Indoor: 50% of capacity, not to exceed 500 people
Outdoor: limit of 1000 people
Sports and Recreation (Gyms):
For those under 21 years of age: sports and recreation activities permitted with a maximum of 25 people
For adults: sports and leisure activities permitted alone, in pairs or between occupants of the same private residence
Vaccine passport required
As of March 14:
No vaccination passport required and no capacity limit.
If your sector is not represented in the information above, please visit the official government page regarding the measures in force.
Rapid testing in the workplace
Your business could have access to rapid testing in Quebec, but there are rules.
The ministère de la Santé et des Services sociaux (MSSS) will provide the rapid tests to eligible companies for free. Employers will be responsible for obtaining free and informed consent from individual employees.
The MSSS will be the main provider to eligible SMEs.
Who's eligible?
All companies and community organizations who have staff working in Quebec who cannot do telework because of the nature of their work.
What is required?
To administer rapid tests, your business must:
have a person within the company who has completed the MSSS training on the use of rapid antigen tests and biosecurity
obtain free and informed consent from their staff
put infection prevention and control measures in place
manage test results and follow-up
accept the conditions of use
How can I submit a request?
To the MSSS, via email at testsrapidesentreprises@msss.gouv.qc.ca.
For more details, see the Procedure for submitting a request for tests on the government's website.
Personal protective equipment
Definitions
What is a medical mask?
A medical mask, also called a surgical or procedure mask, is the type of mask commonly used in health settings. They are designed with several layers of material to protect staff from exposure to blood, body fluids, etc. Consequently, they are more effective than fabric masks (or handmade masks). Medical masks are usually flat, pre-molded or with folds, and attach behind the ears by means of elastic bands. Masks of this type come in a wide variety. Currently, there are no standards for monitoring their quality.
What is a physical barrier?
Physical barriers are usually made of a rigid, transparent material that is installed between customers (e.g., a plexiglass barrier mounted on a checkout counter). Barriers can also be made of a flexible, transparent material or of any other material, transparent or not.
What is eye protection?
Protective eye equipment must form a barrier against side splashes and direct sprays. It needs to be adjusted around the face, covering it from the eyebrows to the cheeks and from the nose to the side of the face. Safety glasses or visors are normally used to provide eye protection.
Selecting equipment
What PPE is required for workers?

The CNESST requires that medical masks be worn at all times in workplaces. Such masks are also required for outdoor work, if employees can't avoid staying 2m apart.

Medical masks AND protective eyewear are required if employees will be within 2m of customers, without any physical barriers (e.g. plexiglass).

These requirements do not change public health rules surrounding mask-wearing in public.

Can wearing eyeglasses, with or without side shields, be considered eye protection?

Eyeglasses are not acceptable as PPE.

As for side shields, the CNESST says they can be worn with prescription glasses as long as there is no direct trajectory for projections (droplets) to hit the eyes and the glasses are big enough to cover the eyes. If that is the case, prescription glasses with side shields are acceptable.

The CNESST adds that employers must analyze the risks relating to the tasks that workers concerned have to perform. For example, a person in a lying position could receive a direct projection to the eyes. The analysis must be done on a case-by-case basis.

Can a fabric mask be substituted for a medical mask?

No. Fabric masks cannot be substituted for medical masks in the workplace. Their effectiveness has been shown to vary enormously, and they are not sufficient for protecting workers. However, if the two-metre physical distancing rule is observed and there is a physical barrier, the CNESST does not prevent wearing fabric masks in the workplace.

Is it acceptable to wear just a visor?

The Institut national de la santé publique du Québec (INSPQ) has shown that wearing only a visor does not provide adequate protection against exposure to or transmission of the virus. The CNESST might authorize wearing a visor alone but only as a last resort. An example would be when a mask causes the eye protection equipment to fog up and this problem cannot be remedied. As mentioned above, if the two-metre physical distancing rule is observed or if there is a physical barrier, it is acceptable to wear just a visor.
Managing employees
Do my employees really have to wear N-95 masks on my business premises?
No. A procedure mask and eye protection are usually enough. Only certain workers such as those in the health field are required to wear N-95 masks.
Some media reported that the CNESST had mandated that all store employees wear N-95 masks. CNESST quickly corrected this misstatement in a press release.
Who must provide employees with personal protection equipment?
It is your, the employer's, responsibility to provide PPE.
How many masks should I provide to my employees? How often should a mask be changed?
The CNESST recommends changing a procedure mask as soon as it is wet, visibly soiled, damaged or when breathing is difficult. It also recommends wearing a procedure mask for no more than four hours.
It is strongly recommended that you provide each employee with a mask for each consecutive four-hour work period. For example, employers will need to supply each employee with two masks for an eight-hour shift.
If I have installed a plexiglass-type barrier between my clients and my employees, do my employees still have to wear procedure masks and visors?
When physical distancing is observed or there is a physical barrier, the CNESST does not require the wearing of a mask and visor. However, if employees behind the barrier cannot observe physical distancing at all times, they will be required to wear procedure masks and eye protection.
Your managerial rights also allow you to require the wearing of masks even when it is not necessary. Such rights involve your own internal rules that your employees need to follow, unless they are prevented from doing so by a medical condition.
One of my employees claims to have a medical condition that prevents them from wearing a mask. Do I have the right to demand a medical certificate?
Yes, but it is not recommended to go to hospitals or medical clinics right now, especially if someone is not sick. If you require a medical certificate from a salaried employee, know that the related costs can represent fees to your business operations and payroll.
Some of my employees object to wearing masks and don't want to comply with the health guidelines issued by the CNESST. What am I supposed to do?
As an employer, you are obligated to ensure a safe and healthy workplace for your employees. Your employees also have an obligation to ensure their health and safety as well as that of their colleagues. If they refuse to comply with the rules prescribed by the CNESST, you will have to discipline them. Depending on the situation, it may also be possible to bar them from entering the workplace.
Do delivery people also have to wear personal protective equipment when they deliver goods to my company?
Although they are not your employees, delivery people are still workers and are subject to the CNESST health guidelines. This means that if the two-metre distance cannot be observed and there is no physical barrier, they will absolutely have to wear surgical masks and eye protection.
Do I need a vaccination policy?
It may be possible to put a vaccination policy in place, or to make being vaccinated a condition of employment; however, it is important that accommodations are made for employees who cannot be vaccinated for medical or religious reasons. It is worth noting that terminating an employee for not getting the vaccine could lead to a claim of unfair dismissal.
Before implementing a mandatory vaccination policy, consider the following:
Does the workplace serve a vulnerable population?
What is the nature and duration of the employee's contact with that population?
Assess risk for different positions – you may want to avoid an all-employee blanket policy.
Ensure the policy is clear and employees understand consequences for non-compliance.
It is strongly recommended you consult with legal counsel to evaluate the risk of a mandatory vaccination policy in your workplace.
CFIB has a template vaccination policy available to members in our Resource Library. Please note: due to the legal implications, our Advisors are not in a position to help customize this template. To customize it, you should speak with a lawyer.
Managing the public and my business
If physical distancing is observed or a physical barrier separates my employees from the customers, do customers still have to wear masks?
Yes. Members of the public are required to wear masks or face coverings at all times in closed or partially enclosed public places. However, customers are not subject to any restrictions as to the type of mask and are free to wear either a fabric or procedure mask.
How can I validate which people are not required to wear a mask (i.e. those exempted by Santé publique)?
You can ask the person whether they are not wearing a mask because of a medical condition. However, you do not have to ask about the nature of any such condition or request a medical certificate. This is not your responsibility.
To find best practices for protecting customers in your food establishment, you can read this advisory from the Ministère de l'Agriculture, des Pêcheries et de l'Alimentation du Québec (MAPAQ).
Webinar
To help you get the facts right on mandatory mask wearing in Quebec, you can watch our webinar featuring CNESST and Public Health (French).
What CFIB is doing in Quebec