Your business and COVID-19 in Newfoundland and Labrador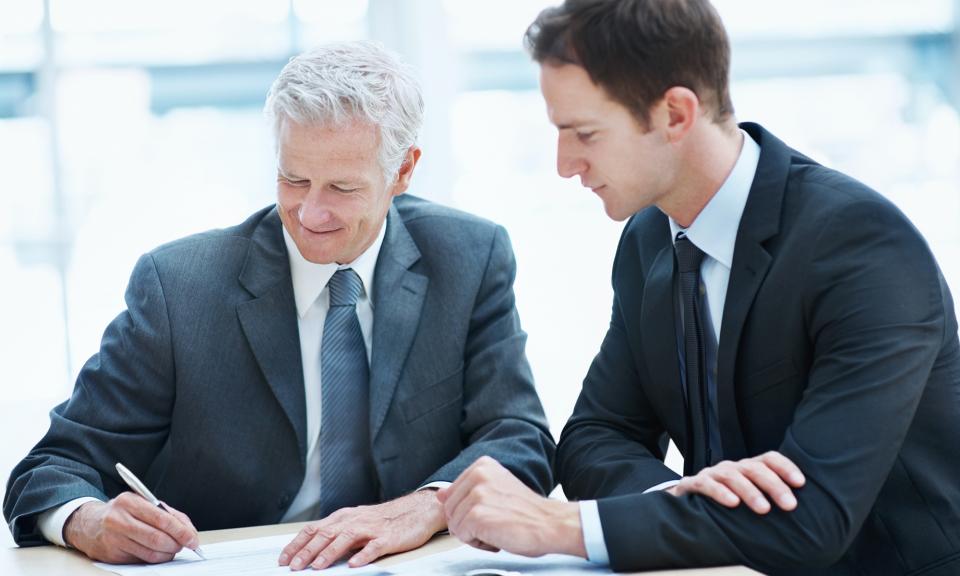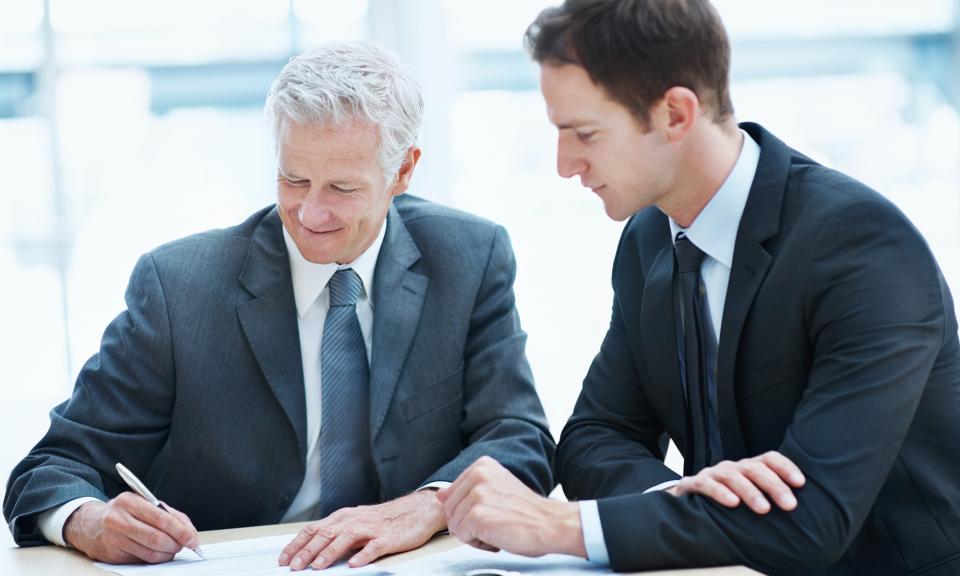 Public health measures & restrictions
Current Restrictions - as of March 14, 2022
As of March 14, 2022, there are no business restrictions.
It is recommended to:
stay 2 metres (6 feet) apart from others, when possible;
not enter a premises if you have COVID-19 symptoms;
wear a non-medical mask when physical distancing is not possible;
practice proper hygiene (wash hands, cover coughs and sneezes);
have hand washing stations or hand sanitizer stations at entrances and exits, common areas, registration desks and in washroom facilities. Hand sanitizer should be Health Canada approved (contain at least 60% alcohol).and
download the COVID Alert App.
Masks Recommended - as of March 14, 2022
As of March 14, 2022, the mandatory mask order is lifted. Wearing a face mask in indoor settings is now strongly recommended, but not required.
CFIB members can access "Masks Required" and "Masks Preferred" posters through the Member Portal.
Vaccine Passports - March 14, 2022
As of March 14, 2022, businesses are no longer required to verify a person's vaccination status prior to allowing them access to the premises.
Note: the mandatory vaccine requirement for workers in certain businesses and industries remains in effect.
Can I force my employees to get vaccinated?
It may be possible to put a vaccination policy in place, or to make being vaccinated a condition of employment; however, it is important that accommodations are made for employees who cannot be vaccinated for medical or religious reasons. It is worth noting that terminating an employee for not getting the vaccine could lead to a claim of unfair dismissal.
Before implementing a mandatory vaccination policy, consider the following:
Does the workplace serve a vulnerable population?
What is the nature and duration of the employee's contact with that population?
Assess risk for different positions – you may want to avoid an all-employee blanket policy.
Ensure the policy is clear and employees understand consequences for non-compliance.
It is strongly recommended you consult with legal counsel to evaluate the risk of a mandatory vaccination policy in your workplace.
CFIB has a template vaccination policy available to members in our Resource Library. Please note: due to the legal implications, our Advisors are not in a position to help customize this template. To customize it, you should speak with a lawyer.
I need to lay off an employee – how do I do that?
Whenever the employer or employee initiates an interruption of employment, even temporarily, notice must be provided. The amount of notice required is determined by the employee's length of service.
Note: Although the Labour Standards Act allows for notice to be waived due to "climatic or economic conditions that are beyond the foreseeable control of the employer and that necessitate declaration of redundancy;", Labour Standards indicated that COVID-19 could not necessarily be deemed unforeseeable, and therefore an employer who wished to terminate or lay-off employees should seek legal advice as to whether notice is necessary.
The Labour Standards Act does allow for a temporary lay-off of not more than 13 weeks in a 20-week period. If the lay-off exceeds the temporary lay-off period, employment is considered to have been terminated at the beginning of the temporary lay-off period.
What is the Communicable Disease Emergency Leave?
The communicable disease emergency leave entitles an employee to a leave of absence without pay due to the following reasons related to a designated communicable disease – COVID-19 falls into this category:
the employee is under individual medical investigation, supervision or treatment;
the employee is acting in accordance with an order under the Public Health Protection and Promotion Act;
the employee is in isolation or quarantine or is subject to a control measure, including self-isolation, and the quarantine, isolation or control measure was implemented as a result of information or directions related to a designated communicable disease issued by the Chief Medical Officer of Health or the Government;
the employee is under a direction given by his or her employer in response to a concern of the employer that the employee may expose other individuals in the workplace to a designated communicable disease;
the employee is providing care or support to a qualifying individual for a reason related to a designated communicable disease that concerns that individual including a school or child care service closure; and
the employee is directly affected by travel restrictions related to a designated communicable disease and, under the circumstances cannot reasonably be expected to travel back to the province.
An employer cannot terminate an employee for taking this leave. The employee has a right to return to the same job after the leave, or to a job that has the same terms and conditions with regards to hours, pay, seniority, etc.
What are my employees' health and safety rights?
Under Occupational Health and Safety legislation, employers must take all reasonable precautions to protect the health and safety of workers. An employee has the right to provide feedback to their employer, the right to know hazards they may be exposed to, and the right to refuse working in an unsafe environment.
The provincial government has created guidelines to assist as you reopen your business, but every workplace is different and you should assess your business operations to address potential risks. Preventive measures can include installing physical distancing signage; adding plexiglass to create a barrier between customer and employee; and having a supply of hand sanitizer, paper towel and soap on site.
As well as measures to protect against COVID-19, you must also comply with other current OH&S rules and regulations, such as having a workplace violence policy, a harassment prevention plan, a health and safety policy/program, and ensuring employees are trained in health and safety awareness.
My employee is refusing to work due to COVID-19 concerns. What should I do?
Employees have the right to refuse to work in what they consider an unsafe environment. If this happens, talk to the employee about their concerns, remind them of the preventive measures that have been put in place and the safety products available to them, and ask the employee what would make them feel safer. Including employees in these decisions lets them know that their voices are heard and that their safety really is a priority.
Determine if there is any way that your business can accommodate the employee's situation; it is the responsibility of the business to consider accommodations to the point of undue hardship, for example:
Providing more PPE
Allowing an employee to work from home
Allowing an employee to use the Communicable Disease Emergency Leave
If an employee feels that the matter has not been resolved satisfactorily, they have the right to report their concerns to the Occupational Health and Safety Division. Please contact us if you find yourself in this situation.
What do I do if an employee tests positive for COVID-19?
If an individual tests positive for COVID-19, Public Health will conduct contact tracing and provide guidance on how the business should proceed.
Depending on the level of exposure risk, Public Health may:
recommend the business close for deep cleaning and sanitisation
require close contacts to self-isolate and arrange testing
request visitor sign-in sheets to aid contact tracing
Note that the Personal Health Information Act will prevent Public Health from releasing the patient's name to the employer.
Can I force an employee to get tested for COVID-19?
As an employer, you have a duty to provide a safe workplace. You also have a duty to avoid discrimination and to respect the privacy of your employees.
Public Health requires all workplaces to have a Workplace Illness Policy which should include the following COVID-19 related clauses:
Sick employees must stay home or be sent home from work;
For employees housed in workplace accommodations (i.e., work camps), sick employees must be confined to their rooms until cleared for re-entry into the workforce;
Sick employees must use the self-assessment tool for COVID-19 and follow the subsequent directions; and,
When employees go home sick, their work areas must be cleaned and disinfected.
Ensure your employees are aware of the policy, and that not following it is a disciplinary offence.
Mental health
With Canada firmly in the grip of COVID-19, it is anything but business as usual. Many businesses are closing their doors and laying off staff, others have employees refusing to come to work. We are all stressed and everyone is worried about their health and financial well-being. Amidst this turbulence, you as a business leader are scrambling to keep your business afloat while leading your staff through these uncertain times.
Here are links to resources you can access if you're feeling overwhelmed:
Newfoundland and Labrador
Mental health and addictions

Provincial Mental Health Crisis Line: 1-888-737-4668 or (709) 737-4668
Mental Health and Addictions Systems Navigator: 1-877-999-7589 or (709) 752-3916
CHANNAL Peer Support Warm Line: 1-855-753-2560 or (709) 753-2560
Federal
Government of Canada

COVID-19 Information Line 1 833 784 4397

Mental Health Commission of Canada
Canadian Mental Health Association
Canadian Centre for Occupational Health and Safety
Morneau Shepell – CFIB's partner
Financial Relief & government support
Workers' Compensation Support
The interest-free payment plan, for employers with existing payment plans, was extended to March 31, 2021.
Trainers and training providers have new guidelines from WorkplaceNL for in-class instruction for certification safety training during COVID-19.
WorkplaceNL is offering reduced services at this time but is prepared to help with any questions business owners may have.
Employers can revise their payroll estimates at any time by e-mailing the revised estimate to esa@workplacenl.ca, or by accessing connect.
For more detailed information, please visit the Newfoundland and Labrador COVID-19 information page on the WorkplaceNL website.
Webinar information:
WorkplaceNL offers regular webinars on a variety of occupational health and safety topics. All webinars run from 10am to 11.30am (unless otherwise indicated on the registration page).
April 26 - Workplace Violence and Harassment Legislation Overview (pre-recorded, 2pm)
April 27 - Electrical Safety
April 29 - Is Pandemic Posture Affecting Your Health? (at 2pm)
May 3 - Emergency Preparedness
May 4 - Identifying Psychological Hazards
May 5 - Developing Harassment Prevention Plans
May 6 - Move Well to Prevent MSI (10am and 2pm)
May 11 - Young Worker Orientation
May 12 - Workplace Violence and Harassment Legislation Overview
May 18 - Communicating OHS in the Workplace
May 19 - Online OHSC Minutes Submission
May 25 - Integrating Musculoskeletal Injuries (MSI) Prevention into an OHS Program
May 26 - Workplace Violence and Harassment Legislation Overview (pre-recorded)
Support for liquor licensees
On May 1, 2020, the provincial government and Newfoundland and Labrador Liquor Corporation announced initiatives to support liquor licensees during the pandemic. Specific supports include:
Temporary direct sale of alcohol with takeout/curbside pick-up and delivery orders
Brewers, wineries and distilleries can offer home delivery
Liquor licence fees are waived for the 2020-21 fiscal year (a refund will be provided for those fees already paid)
A 5 per cent wholesale pricing discount for licensees on wine, spirits and ready to drink beverages
An increase in product commission discounts for non-NLC distributed products to 55 per cent for those producing 1000 HL or less
Ferment-on premises operations can temporarily bottle customers' beverages
For further information, please refer to the Government of Newfoundland and Labrador press release.
Other supports for business
Electricity
The government is providing $2.5million to waive interest on overdue accounts for residential and general service (commercial) customers in the province. It will be for a period of 15 months beginning on June 1, 2020.
Business customers should call Newfoundland Power at 1-800-663-2802 to apply for the Customer Interest Assistance Program.
Red tape reduction
The government has launched a red tape reduction portal for businesses to suggest opportunities to ease regulatory pressures. The questionnaire will be open until March 31, 2021.
Supports for Aboriginal businesses
The Ulnooweg Development Group has been providing loans and business support to Aboriginal businesses in Atlantic Canada since 1986.
Information on the support available is on the Ulnooweg site.
What CFIB is doing in Newfoundland and Labrador