COVID-19 FAQ: Employee management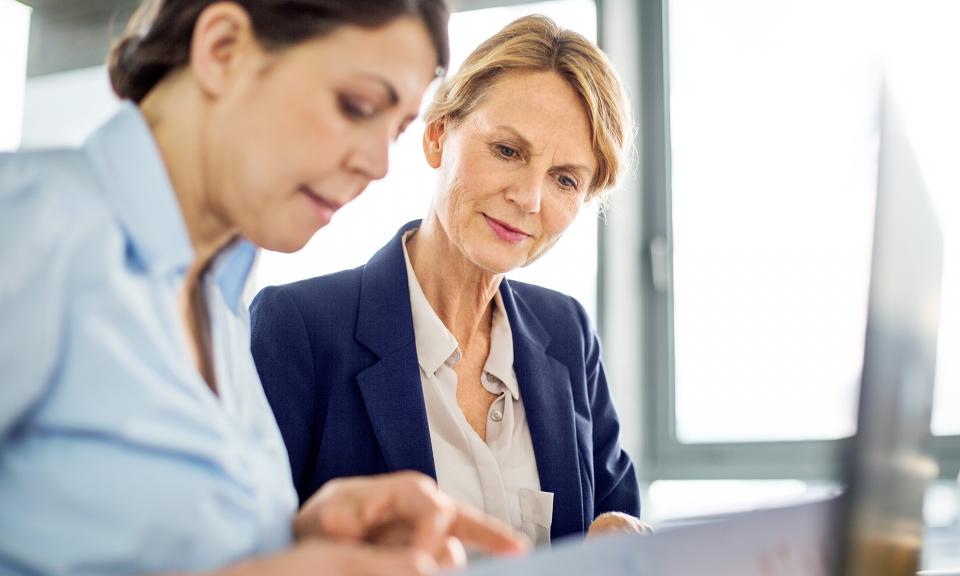 If my employees are laid off, can they work while receiving EI or CRB?
The Working While on Claim program allows employees to work while receiving EI benefits. For every dollar an employee earns from working, they can keep 50 cents of their EI benefits, to a maximum of 90% of their pre-layoff average weekly pay. Beyond the 90% threshold, benefits will be reduced dollar for dollar.
Employees can also work while on claim using the workshare program.
This is a three-way agreement with the employee, employer and Service Canada that takes about 30 days to negotiate. If the employer has already put this in place, Service Canada will waive the 30 days of negotiation.
If an employee is receiving the Canada Recovery Benefit (CRB), they can earn up to $38,000/year and keep their benefits. Beyond the $38,000 threshold, the worker will have to repay 50 cents of CRB for every dollar earned.
The provincial temporary layoff deadline is coming up for my employee to be automatically terminated. What should I do?
Some provinces will allow you and your employee to apply for a variance - essentially requesting an extension to the temporary layoff period. You will need to contact your provincial employment standards to determine if this is an option and how to make the application.
The Work-sharing Program permits you to reduce an employee's hours by up to 60% (i.e. from 40 hours per week to 16 hours per week) and the government provides a top-up through the Employment Insurance program. To qualify for the Work-sharing Program you will need to have at least 2 employees in the same department who are willing to reduce their hours.
Depending on your jurisdiction, you may be able to create "rolling layoffs", where employees work four weeks on and four weeks off, for example.
All these suggestions require the participation of the employee. If they are not in agreement and the temporary layoff period ends, you will have no choice but to make it permanent. At this point, if notice was not paid/given at the time of the initial layoff, you will need to fulfill that obligation. Depending on the jurisdiction, you may also need to pay severance.
A permanent layoff is usually not the best solution for either party (having to find a new job, having to train a new worker, severed access to benefits, having to pay severance, etc.). The need for clear, concise, and transparent communication cannot be overstated; your employee needs to feel that their interests are just as important to you as your own, and that they too will benefit from one of the suggestions above. Note: your options are limited to the applicable labour standards in your jurisdiction. For that reason, we strongly recommend you contact Business Resources to discuss your options and get expert advice to help you determine the best way for you to move forward.
Can I terminate an employee during the pandemic?
Terminating an employee is never an easy decision, and it's even more difficult during a pandemic. It's important to take into consideration:
Employment Standards requirements,
Human Rights,
the Common Law (outside of Quebec), and
Jurisdictional temporary COVID-19 provisions (if applicable)
If you wish to terminate an employee, please contact your CFIB business advisor to discuss your situation and find out your rights and obligations.
What can I do about an employee refusing to come back to work?
While there are many reasons why an employee may be unable or unwilling to return to work, the most common are fear of getting sick and caring for/living with a dependent or at-risk demographic (child or parent).
Talk to your employee about their situation and what their needs might look like. Is this a matter of health and safety in the workplace? Is this a matter of being available to watch a dependent?
Determine if there is any way that your business can accommodate the employee's situation. Health and safety in the workplace are an employer's priority and the responsibility of all those in the workplace. Should there be an opportunity to accommodate a reasonable concern, then it will be the responsibility of the business to consider accommodations to the point of undue hardship, for example:
Providing more PPE
Allowing an employee to work from home
Allowing an employee to use a protected provincial/territorial/federal leave of absence, if available.
Keep the lines of communication open with your employee. Ask for the work refusal reasons to be put in writing and keep documented proof of the accommodations you can/will make.
If an employee is refusing to acknowledge your request for them to return to work, then the need for documentation becomes even more necessary.
It is important to remember that an employee's non responsiveness cannot be assumed to be a resignation. Thus, an employee's refusal to report to work, or his or her absence without justification or resignation letter, cannot automatically be interpreted as a voluntary departure/resignation.  
If you are unable to communicate with your employee, you are required to follow up with them in a verifiable method such as registered mail. This letter should come from a place of concern for the employee and request that the employee provide you with an update on their situation. The letter should in no way be threatening or presumptive. Should the employee persist in being non-responsive, you should continue to document this history of non-responsiveness before considering job abandonment or frustration of contract. These situations should be dealt with on a case-by-case basis. If you are in this situation, please contact your CFIB Business Advisor or employment lawyer.
My employee is worried they will catch COVID-19 if they come to work and they're invoking their right to refuse unsafe work. What should I do?
Under Occupational Health and Safety legislation, employees have a right to refuse work if they feel it is unsafe. Health and safety in the workplace is an employer priority and the responsibility of all those in the workplace.
It is important to talk to the employee about their concerns. Remind them of the preventive measures that have been put in place, the safety products available to them, and ask the employee what would make them feel safer. Including employees in these decisions lets them know that their voices are heard and that their safety really is a priority.
All employees have a duty to report any dangerous situation to their supervisor. The employer then has a duty to take remedial action by having the workplace health and safety committee and/or representative investigate. If the employee still feels they are unsafe, past the point of accommodation, you may need to request the complaint in writing and involve the Ministry of Labour/Department of Occupational Health and Safety to investigate your workplace and make a health and safety ruling. If the complaint is deemed reasonable, you will be required to accommodate the employee. If the complaint is deemed unreasonable you can require the employee to return to work.
Having a COVID-19 Health and Safety policy/operational plan in place will help to clearly show the measures that the business has taken to keep workers, customers, and suppliers safe. It should also provide information on how employees can report concerns. In some jurisdictions, a COVID-19 Health and Safety policy, or a COVID-19 operational plan, is a requirement to re-open your business. Check with your Business Advisor to find out what is needed in your province/territory.
What are the new T4 reporting requirements for 2020?
For the 2020 tax year, the Canada Revenue Agency (CRA) has introduced additional reporting requirements for the T4 slip, "Statement of Remuneration Paid." This applies to all employers and will help the CRA validate payments made under the Canada Emergency Response Benefit (CERB), the Canada Emergency Wage Subsidy (CEWS) and the Canada Emergency Student Benefit (CESB).
In addition to reporting employment income in Box 14 or Code 71, all employers must report all employment income (including retroactive payments) made to employees in four defined periods in 2020 by using the corresponding new "other information" codes below:
Code 57: Employment income – March 15 to May 9
Code 58: Employment income – May 10 to July 4
Code 59: Employment income – July 5 to August 29
Code 60: Employment income – August 30 to September 26
For example: if you are reporting employment income for the period of April 25 to May 8, payable on May 14, use code 58.
Eligibility criteria for the CERB, CEWS, and CESB is based on employment income for a defined period. The new requirement means employers should report income and any retroactive payments made during these periods.
As the year is coming to an end, employers are reminded that they are obligated to provide T4 slips to any employee they have paid in 2020. Failure to issue this slip may result in penalties.
For more information about T4 reporting requirements, go to Information for employers: CRA and COVID-19.
Issuing a Record of Employment (ROE)
You are required to issue a Record of Employment (ROE) whenever an employee will have an interruption of earnings of 7 days or more. This means seven consecutive days with no work and no insurable earnings, or when an employee's salary falls below 60% of their regular weekly earnings due to illness, injury, quarantine, pregnancy, etc.
If you are filing an ROE electronically, it must be issued within 5 calendar days of the end of the pay period in which the employee's interruption of earnings occurs. If you are using a paper ROE, it must be issued within 5 calendar days of the employee's interruption of earnings, or the date you became aware of the interruption of earnings.
Service Canada offers a block-by-block guide to completing the ROE. Here are the most common reason codes used during the pandemic:
| | | |
| --- | --- | --- |
| CODE A | Shortage of Work (Layoff) | When you are laying off employees due to a shortage of work or a temporary business closure. |
| CODE D | Illness or Injury | When an employee is absent due to illness, quarantine, or ordered self-isolation. |
| CODE E | Quit | When an employee quits their job or refuses to come into work. |
| CODE H | Work-Sharing | When you have received approval to participate in the work-sharing program and the employee needs to apply for benefits. |
| CODE N | Leave of absence | Can be used if an employee is unable to work; for example, schools and day cares are closed and so they must stay home with a child. |
DO NOT put any comments in the comments box on the ROE; this will slow down processing as the ROE will need to be reviewed manually.You can read about the changes to the EI program due to COVID-19 on our Income Benefits page.
Issuing an ROE if an employee does not comply with a mandatory vaccination policy
Employee does not report to work because they don't want to comply with a mandatory vaccination policy: put either Code E (quit) or Code N (leave of absence) in Block 16 of the ROE.
You suspend or terminate an employee for not complying with your mandatory vaccination policy: use Code M (dismissal) in Block 16 of the ROE. (Note: we strongly recommend seeing legal advice before terminating an employee for non-compliance with a mandatory vaccination policy)
If you use these codes, you may get a call from Service Canada to determine:
If you had adopted and clearly communicated the mandatory vaccination policy to all employees
If the employees were informed that failure to comply with the policy would result in loss of employment
If the application of the policy with regards to the employee was reasonable in the context of the workplace
If there were any exemptions for refusing to comply with the policy
Employees working from home: how do I make this work?
For many businesses, the COVID pandemic may be the first time they've had to consider having employees working from home. Fortunately, it's fairly easy to ensure productivity even while the team is geographically separated.
Staying connected: communication will be more important than ever. As well as e-mail, consider a cloud-based platform such as Microsoft Teams, Slack, Skype or Facebook Workplace to allow for instant messaging. You can create group chats so members of internal teams can have virtual meetings and even conference calls without needing the telephone.
Be clear in your expectations: Is it more important that employees work a certain number of hours or that they complete a certain task? How often should employees check in? Be mindful that employees may have unavoidable distractions such as child-care due to school closures.
Make sure employees have what they need: Not everyone will be set up for working from home, so talk to employees and make sure they have what they need to do their job. Don't assume that employees have landlines, printers, fast internet connection, etc.
Be patient: This is a time of huge turmoil for everyone, and some employees will adapt better than others. Acknowledge the stress your employees are feeling and work with them to find solutions.
What will happen to my workers on open work permit and/or international students?
Workers with open work permits, international students, and workers on visas will be allowed entry into Canada, despite restricted border measures, provided that they self-isolate for 14 days.
What will happen to my Temporary Foreign Workers (TFWs) who were brought in with a Labour Market Impact Assessment (LMIA)?
In the federal budget tabled on April 19, 2021, government proposed extending the program and providing:
$1500 per worker until June 15, 2021, towards the costs of the 14-day isolation period.
$2000 to employers when workers are required to quarantine at a government-approved facility.
$750 per worker after June 15, 2021, until the wind-down of the program on August 31, 2021.
The Government of Canada will provide support of $1,500 per temporary foreign worker to help pay the cost of the mandatory 14-day isolation period required of all workers arriving from abroad. Applications for the Mandatory Isolation Support for Temporary Foreign Workers program can be made through the Ministry of Agriculture website – the deadline to apply is April 21, 2021.
Employer responsibilities:
Honour the worker's period of employment to start upon their arrival to Canada
Paying the wages and benefits during the TFW's self-isolation period

Specifically, for the workers in the Seasonal Agricultural Worker Program
Other workers must be paid for a minimum of 30 hours per week and at the rate specified on the LMIA

The employer can withhold standard contract deductions (e.g. Employment Insurance, housing, transportation, etc.) as per their TFW Program stream requirements.
No deductions of any additional amounts due to the self-isolation period
Keep a proof of employee wages paid
Cannot authorize the worker to work during the self- isolation period, even if requested by the worker. The only exception is if the service is deemed an essential service by the Chief Public Health Officer. No other duties other than those approved by the Chief Public Health Officer may be asked of the worker.
Regularly monitor the health of workers who are self-isolating or workers who become sick after the self-isolation period.

Communicate with your employee on a daily basis (call, text, email, or in-person two metres away if necessary) during self-isolation and ask if they are experiencing any symptoms
Maintain a record of responses received

If a worker becomes symptomatic at any time the employer must:

Immediately arrange for the worker to be fully isolated from others
Contact the local public health officials
Contact the appropriate consulate (suggested)

Ensure workers have the tools and supplies necessary to practice good hygiene:

Access to hand-washing facilities
Provide soap
Provide alcohol-based hand-sanitizer if hand-washing facilities are not available and hands are not soiled

Provide information on COVID-19 to the worker on or before the first day of self-isolation

Try to provide the information in a language understood by the employee. Contact the Public Health Agency of Canada at 1-833-784-4397 or by e-mail at

phac.covid19.aspc@canada.ca

for materials in different languages.
Provide information in writing or orally (i.e., by telephone) as appropriate

The employer must report any violation of the Quarantine Act to local law enforcement; including workers who do not observe the mandatory self-isolation period.
Employers must follow all federal and provincial/territorial employment and health and safety laws, as well as the public health requirements of both the federal and provincial/territorial governments
Additional requirements for employers who provide accommodations:
Self-isolating workers must be housed separate to those who are not self-isolating
Self-isolating workers can be housed together; however, the workers must be able to maintain at least a 2-metre distance between them at all times. If this requirement cannot be met, then alternate housing arrangements (e.g., hotel) may be required.

Note: if new workers are housed for self-isolation with workers already in self-isolation, the calendar resets to the day the most recent worker arrived.

Surfaces in the accommodations must be cleaned and disinfected regularly. In bathrooms, kitchens and common areas cleaning/disinfecting is recommended to be done at least daily and a log should be kept of all cleaning.

Workers can do this as it is considered essential work, alternatively a professional cleaner can be hired
The employer must provide all supplies – paper towel, cleaning/disinfecting products, dish soap, laundry soap, etc.

Information on preventing the spread of COVID-19 must be posted in the accommodations, including information on best practices in maintaining facilities:

Information should be posted in bathrooms, kitchens, common areas
Information should be in the language of the worker(s)

The accommodations must prevent the self-isolating worker from coming in contact with older adults (65+) and people with medical conditions who are at risk of developing serious illness. A caregiver for an elderly person must spend the self-isolation period in different accommodations to the elderly person.
Am I obligated to put preventive measures in place in the workplace?
Occupational Health and Safety requires employers to provide a safe workplace for their employees. In many jurisdictions, public health has put rules in place regarding mandatory mask usage, physical distancing and workplace capacity limits. It is important to review requirements specific to your location.
The following preventive measures are best practices, if they are not already mandated by public health:
Ensure handwashing facilities are readily available and encourage employees to practice good hygiene.
Ensure employees are aware of the symptoms and risk of the virus.
Have a Health and Safety meeting with your committee or representative (if applicable) to review business policies and protocols.
Post safety measures and encouraging employees to follow them to help prevent person to person transmission.
Permit employees to work remotely where possible. Communicate this to employees, so they will feel comfortable working from home if they are feeling sick.
Have safety products available (hand sanitizer, disinfectant wipes, gloves, etc.).
Pay additional attention to cleaning – disinfecting door handles, computer keyboards, telephones, etc.
Note: these measures also help prevent the spread of other infections such as colds, the flu, and stomach bugs.
Do I need a coronavirus sick policy?
Having a small business sick policy or attendance policy is good business sense at all times, not just when there is a pandemic. Letting employees know exactly what they are entitled to, based on Employment Standards requirements and your own internal policies, will set expectations and reduce confusion and frustration.
Note: As of July 1, 2021, all businesses in British Columbia must have a Communicable Disease Prevention Plan policy.
WorksafeNB recommends that all businesses in New Brunswick implement a Communicable Disease policy.
Having a Communicable Disease Policy is a best practice in any business. CFIB members can access a template policy in our Resource Library.
My employee has travelled outside the province, can I require them to isolate when they return?
Some provinces mandate a 14-day self-isolation for any person returning from outside the province. If this is the case in your province, then the employee will have no choice but to self-isolate.
If your province does not have the requirement to self-isolate following inter-provincial travel, the business can set the expectation of self-isolating in the business' travel policy. An employer is responsible for the health and safety of their employees and can ask employees to stay home should there be reasonable cause. Requiring an employee to self-isolate when it's not mandated by the government may mean still paying the employee. It would be best to talk to a lawyer in those situations to ensure the business is on-sides with any applicable employment standards rules and regulations.
Occupational Health and Safety
Can I mandate my employees get vaccinated against COVID-19?
A vaccine policy is a balancing act between keeping staff and customers safe, and the privacy rights of workers. You also have to take into consideration the Human Rights aspect – some workers may not be able to get the vaccine due to religious or health reasons.
A worker who is unable to receive the COVID-19 vaccine due to a health condition or religious belief could claim that a requirement to be vaccinated is discriminatory with regards to their human rights. In that situation, you would have to be able to demonstrate vaccination is a bona fide occupational requirement and accommodate the worker to the point of undue hardship. Accommodation could be an exemption from the vaccination requirement, permitting a work-from-home situation, requiring continued use of PPE, etc.
A non-unionized employer that implements a mandatory vaccination requirement may face a claim of constructive dismissal. A unionized employer may face a policy grievance alleging the policy is unreasonable. In either case, an employer may face a human rights' claim if accommodation for disability or religious-related reasons is not considered.
With regards to privacy, you would have to ensure that any personal information collected is done in compliance with legislation.
You would also need to consider how you would respond if an employee refused to be vaccinated on the basis of personal choice. Would you choose a disciplinary or non-disciplinary response?
CFIB hosted a webinar with law firm Sherrard Kuzz regarding COVID-19, vaccinations, and the workplace; it is available on our youtube channel.
Before implementing a mandatory vaccination policy, consider the following:
Does the workplace serve a vulnerable population?
What is the nature and duration of the employee's contact with that population?
Assess the risk for different positions – you may want to avoid an all-employee blanket policy.
Due to the complexity of the issue, and the potential for complaints, it is strongly recommended you speak with a lawyer before putting a vaccination policy in place.
CFIB has a template vaccination policy available to members in our Resource Library. Please note: due to the legal implications, our Advisors are not in a position to help customize this template. To customize it, you should speak with a lawyer.
How do I use rapid testing in the workplace?
There are several avenues for businesses to procure rapid tests for use in the workplace.
The federal government has launched a Rapid Testing for COVID-19 in the Workplace Initiative. Through this program small- and medium-sized businesses and organizations can access rapid tests through one of the government's official distribution partners:
Shoppers Drug Mart locations in Ontario, Alberta, and Manitoba
Other pharmacies across Canada
Chambers of Commerce in Ontario, Alberta, New Brunswick, and Nova Scotia
Through provincial and territorial governments
Non-profit, charitable, and Indigenous community organizations can request rapid tests through the Canadian Red Cross.
Information on the program can be found here.
It is important to note that there are training requirements that must be adhered to prior to using these tests internally. Participation is generally voluntary, and people are not required to disclose their vaccination status to be screened. You cannot require only non-vaccinated individuals to be screened, as this would potentially be seen as discrimination under Human Rights.
Since the test results are health information, you will need to keep them confidential. You will need to develop a process to handle a positive test result in a way that does not reveal which employee tested positive. Consider how you will notify employees of a potential exposure and what cleaning/sanitizing protocols you will put in place to help prevent workplace spread.
It is also important to note that Covid-19 testing can be considered a medical act. Even if this is permitted, you have a policy in place within your organization, and you do everything right, you can still receive a complaint under Employment Standards or even Human Rights. Should you wish to proceed we would recommend that you consult with your Public Health Unit as well as a lawyer.
The requirement to continue to follow all other public health measures in the workplace would still be in place regardless of testing practices.
British Columbia businesses can access rapid antigen tests though the Provincial Health Services Authority (PHSA). Training and operational support will be provided by PHSA. More information here
In Alberta, businesses can apply to the Rapid Testing program. Guidelines and application details are here.
Small- and medium-sized businesses in Saskatchewan can apply for rapid tests from the Saskatchewan Health Authority.
Manitoba has put the Rapid Test Asymptomatic Screening Strategy in place to support businesses with routine testing.
Ontario has a Provincial Antigen Screening Program (PASP) that provides FREE rapid antigen test kits to workplaces that meet certain eligibility criteria. The information on the PASP program can be found here.
Quebec businesses can request tests from the Ministry of Health and Social Services.
Businesses in New Brunswick can access rapid testing kits through the Chamber of Commerce. A guidance document is available from the government.
The Nova Scotia Chambers of Commerce are deploying testing kits through the rapid screening initiative.
Businesses in Prince Edward Island and Newfoundland and Labrador can use the federal government's submission form to check eligibility for rapid testing kits.
How do I manage mental health/anxiety for employees returning to work?
As a business owner, getting your employees back to work during the pandemic can be challenging. Some employees are experiencing anxiety and stress, even those who have never struggled with these issues in the past. Whether they are concerned about exposing themselves or their families to the virus, or perhaps they are anxious about how to interact with customers in this new context - the struggles are real and employers have a duty and a responsibility to help and support their employees. As you focus on the reopening, safety guidelines and measures, don't forget to spend a bit more time with your staff.
Planning and communication are key. Developing a Workplace Plan is one approach and it doesn't have to be complicated:
Organize a zoom call or a socially distanced picnic in the park to break the ice before reopening.
Bring the employees back to the workplace ahead of the reopening for a few days or meet one-on-one.
Involve your health and safety representative or committee.
Get staff involved in the preparation so they feel in control or at the very least as though they are contributing to their own personal safety and that of their colleagues.
Survey your staff anonymously to get a temperature check.
Provide contact information for where to find help.
There are many ideas so be as creative as you want based on your employees' needs. Where appropriate, you could use a Team Development format and let your employees contribute to the process; this means allowing for some flexibility in your planning to include their suggestions. Regardless of your approach, let your employees voice their concerns so they know that you are there to help them through the transition. We all know it's not "business as usual" and the better prepared your team is, the better served your clients will be.
Remember that everyone's anxiety and fear is at a different level so think about your team individually and as a group. What issues can you predict, and which issues can you prevent and address right away? Here are a few tools that can assist you and your employees:
Share these resources with staff, make them available in your lunchroom or via your Intranet (if available). These trusted sources can be helpful for employees while reflecting on their return to work but can also help in communicating and addressing their fears. Stress and anxiety can be minimized with good, clear and well sourced information that is available on a regular basis.
There will be extreme cases and additionally challenging situations. If you or an employee are experiencing distress, please call your local crisis centre. If you or someone you know is in need of emergency services, please don't hesitate to call your local Emergency Services (often 911). Otherwise, don't hesitate to call your CFIB Business Resource team for additional support.
Resources:
How do I manage my stress level as a business owner?
As a business owner, many people depend on you: your employees, your suppliers, your community, your family. You have become an expert in many areas of business operations, but even in a stable economy running a business is a challenge – then comes COVID. As you focus on keeping the business afloat, address employees' anxieties and fears, support your community, and try to keep a bit of yourself to give to your family… we ask you this: Who is taking care of you?
During this pandemic we've spoken to thousands of business owners about everything under the sun and the last thing they tend to address is their own wellbeing. You are the keystone of your business and its greatest asset. Many business owners are struggling; stress, anxiety, burnouts, not to mention concerns with financial uncertainty and what the future holds. You are not alone. There are many resources and tools available:
If you are experiencing distress, please call your local crisis centre (National suicide prevention support line: 1-833-456-4566).
If your or someone you know is in need of emergency services, please don't hesitate to call your local Emergency Services (often 911).
What should I do if one of my employees has tested positive for COVID-19 or has been in contact with someone who has tested positive for COVID-19?
Follow the guidelines laid out by public health in your jurisdiction with regards to testing and isolation. Public health will be able to advise whether the business needs to be closed temporarily, if other employees should be tested, and may ask for copies of visitor/sign-in sheets to help with contact tracing.
Provide the employee with information on provincial/territorial and federal leave/pay options, and ensure they know who to call at the workplace if they have any questions or concerns.
Even if public health advises there is no need to close the business, it would be a best practice to deep clean and sanitize any areas of the workplace the employee may have been in.
What should I do if an employee showing COVID-19 symptoms comes into the workplace?
Managing employees during the COVID-19 pandemic can be challenging as many symptoms of COVID-19 can also be symptoms of a cold, allergies or flu.
What you need to do will vary depending on the level of exposure to your workplace and the provincial rules provided by your ministry of labour and/or your public health authority; however, here are some general guidelines: 
Is the employee showing signs of COVID-19?  
Has the employee had close contact with someone with COVID-19?
Was the employee travelling in recent days?
If YES is the answer to any of these questions, ask the employee to leave the workplace right away, get tested and self-isolate for 14 days.
If the test result is positive:
You may need to report it to the province (in some jurisdictions public health will do this)
Notify your company's health and safety committee or representative that there has been a COVID-19 exposure in the workplace. Do not identify the employee
Contact the local Public Health Unit to discuss next steps
Ask your employee to track their recent contacts as this will help prevent the spread of COVID-19—public health will also work on this with the individual
Second step: Assess the level of exposure
If the employee has been in the workplace, then you should:
Check the public health guidelines in your jurisdiction on how to proceed in your situation.
Evacuate the space/send employees home, explaining that the evacuation is a precautionary measure.  

Advise employees to contact Public Health/complete a self-assessment to determine if they need to take a COVID test.
Depending on test results/information from Public Health, those employees may need to isolate for 14 days.

Maintain confidentiality about the identity of the employee. If there is a need to provide identifying information about the affected person, please seek legal advice to ensure compliance with privacy laws.
Determine the level of exposure in your workplace.
Clean and disinfect the exposed premises. Ensure that workers are not using the space to give the disinfectants time to take effect.
Re-assess your risk and review your safety plan.
Implement an internal communication strategy so that employees are aware of measures being taken to manage the situation and keep them informed about their return to work. Re-educate employees on company policies to ensure that the incident does not happen again.
Clearly communicate that all staff must take necessary hygiene precautions such as effective handwashing, social distancing, avoiding travel to affected areas, and meeting with infected or potentially infected people.
During the pandemic, remember that:
Employees can refuse work if they reasonably believe there is a dangerous condition in the workplace or that work constitutes a danger to their health. If this happens, employers must respond by carrying out an investigation and, if applicable, take action to eliminate the danger. Contact your provincial health and safety department right away to request a ruling on the safety status of your workplace.
Where possible, implement a work from home policy so employees can continue their tasks in a remote setting.
Do I have the right to require my employees to provide medical documentation to show that they are not sick?
Being allowed to require a medical note from your employee will depend on your business's provincial employment standards and on the severity of the employee's shared situation.
To reduce the strain on health care providers, some provincial governments recommend that only persons experiencing serious symptoms attend hospitals or medical clinics. Some provincial governments are requesting that businesses do not ask employees for medical notes before or after sickness. As an alternative, your provincial government may allow you to ask for a fit-to-work assessment/functional abilities form upon your employee's return to ensure their ability to work.
If a particular situation allows you to request a medical note, it will be important to check whether your province's standards require you to cover the costs related to this request (transportation, remuneration, medical assessment, etc.).
Should you be uncertain of what is acceptable in your province feel free to contact a CFIB Business Advisor to speak about your situation.
Can I force my employees to take a COVID-19 test?
As an employer, under applicable federal, provincial, or territorial health and safety legislation, you must strike a balance between an employee's right to privacy, their right to be free from discrimination, and your legal obligation to provide a safe work environment for all your employees.
It is important to recognize that the law is not yet clear on the subject. It may or may not be reasonable to force an employee to take a COVID-19 test, it all depends on the circumstances and the facts at hand.
What is deemed to be appropriate, in terms of screening and/or control measures to minimize the potential for transmission or infection, will depend on factors such as:
Applicable provincial or public health guidelines
The risk level of the workplace, and how those risks are mitigated
The nature of the workplace and the services being offered
Whether the employees are in contact with vulnerable populations
Balancing an employee's right to privacy with applicable workplace health and safety legislation
For example: it may be reasonable for an employer operating a retirement home to impose a workplace COVID-19 testing policy for all staff, but would it be appropriate when operating a restaurant or retail store?
An employee should be allowed to work providing applicable provincial and/or public health guidelines indicate it is safe to do so. Preventing an employee from working without a confirmed negative COVID-19 test may be viewed as constructive dismissal.
However, regardless of industry or sector, if you have reasonable cause to believe (i.e., based on consistent and factual information) that an employee may not be fit to return to work and poses a risk to the health and safety of other employees, it may be reasonable to ask for additional medical information to confirm their fitness to return to the workplace. It is strongly advised to seek legal advice in these situations.
What financial support can I get to pay my employees?
There are several government support programs you may be eligible for, including the Canada Emergency Wage Subsidy (CEWS). Find out more about these programs on our Financial Support page.